In a new entry on Li.st — a site for lists whose tag line is "Not for groceries" — celebrity chef Rachel Ray has shared one of her grocery lists. It's written in an anxiety-inducing scrawl that could pass as a facsimile of the chalkboard in Good Will Hunting.
Ray, who says she loves making lists, knows it looks like the kind of thing people were committed for a hundred years ago, and likens her grocery list to Kevin Spacey's notebook in Seven. It's all over the place and contains odd notes about her prospective food, like that her lobster needs to have a "very clean smell (no metallic)." It also says to "devein tail on cryovac," which is confusing and may be the secret of celebrity chef-ing.
Recommended Video
These Jalapeño Poppers are Covered in Hot Cheetos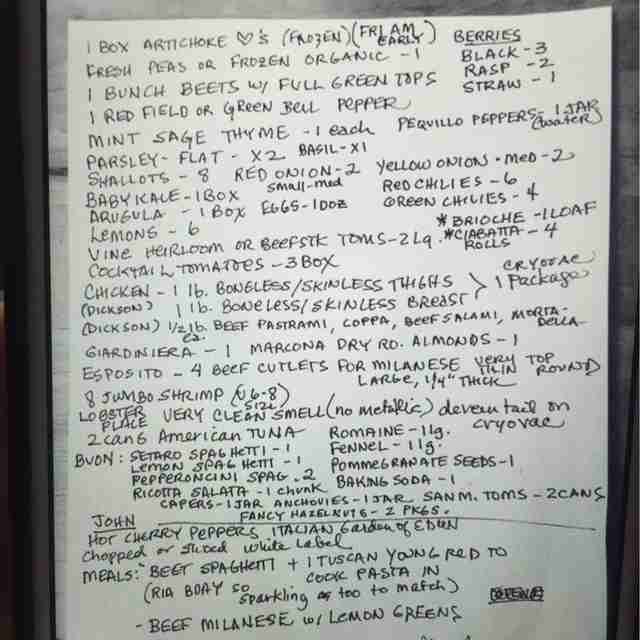 On top of sharing the list, Ray used the new app to share that her dream job is to be a "bad ass rock and roll drummer," she loves pit bulls, and that she can't "make coffee (it looks like mud or pee) or Toast bread."
It's an enviable list (who wouldn't want that stockade of comestibles?) that gets intensely specific about what to pick up ("very top thin round"), which probably makes going shopping for her a nightmare. Or, rather, a nightmare if you aren't reaping the benefits of the grocery run at the dinner table.
If she promises to share the beef milanese we'll totally leave those spelling errors alone.