The 'Real Names' of Your Favorite Rappers Are Revealed by This Ridiculous Meme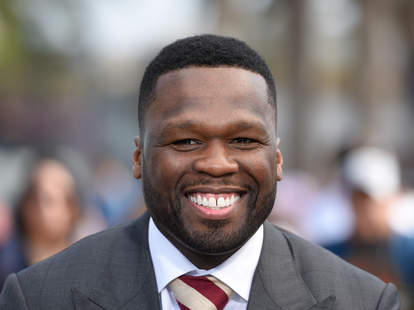 Noel Vasquez/Getty Images Entertainment
Your favorite rap stars are living a lie. To put it plainly, their names aren't real. Cardi B, sadly, wasn't named Cardi B at birth. Nor was Lil' Uzi Vert named after his grandfather. We know this now through an excellent meme that's been making the rounds on Twitter, illuminating the truth behind every celebrity's artificially-enhanced moniker. 
The meme provides a silly, elongated version of the celebrity's shorter, popularized name, as if it were a proper name. There's a specific emphasis on rappers, because the modern MC readily lends itself to the exercise.
The meme's roots date back to 2014, according to Know Your Meme. It first emerged in a tweet from @MatCro, who in a stroke of genius planted the seeds for what would one today blossom into a formidable meme. Later, the meme emerged on Reddit, where people would use names to describe everyday inanimate objects (i.e. "Offset" = Office Supplies).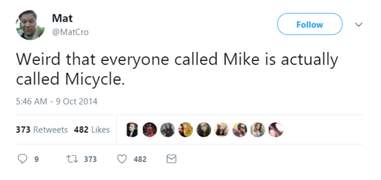 Screenshot/Twitter
Now the meme has reared its head yet again, revealing the truth behind our most cherished entertainers' names and their etymological origins.
For instance, the great Cardi B (real name: Belcalis Almanzar):
Or Bow Wow (formerly Lil' Bow Wow, real name: Shad Gregor Moss):
Now those who use Twitter as their greatest educational resource are better informed than before.
h/tMashable 
Sign up here for our daily Thrillist email and subscribe here for our YouTube channel to get your fix of the best in food/drink/fun.
 
Sam Blum is a News Staff Writer for Thrillist. He's also a martial arts and music nerd who appreciates a fine sandwich and cute dogs. Find his clips in The Guardian, Rolling Stone, The A.V. Club and Esquire. He's on Twitter @Blumnessmonster.