If you were driving through downtown LA at night recently, you would have been forgiven for thinking an alien luxury condominium complex had descended from outer space and perched itself atop the Exchange Building. The gleaming, 4-story cube -- the first of two Red Bull At Night showcases in 2015 -- existed for one night only, a crazy blip in the history of the universe, but long enough to draw the ultimate compliment from guests in attendance:
"I can't believe they actually pulled this off."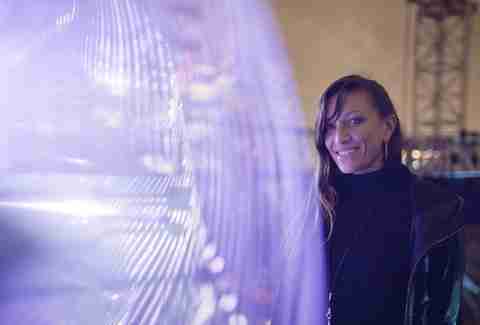 The overwhelming experience was spearheaded by designer Heather Shaw, whose production company, Vita Motus, has transformed concert stages into futuristic landscapes at festivals from Coachella to Bangalore. Her goal with this project was simple: use interactive displays and live performances tell the entire story of how the transformation from analog to digital has changed humanity forever. Okay, maybe simple isn't the right word.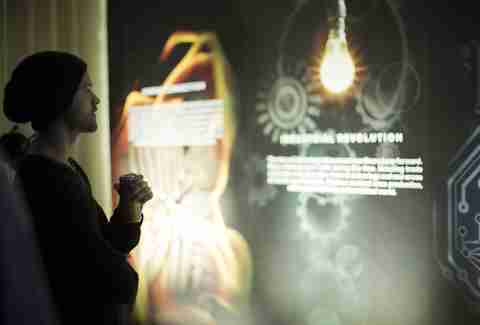 Called "The Circuitry of Life," the endeavor invited guests to ponder the meaning of their modern, information-enabled life. But it also...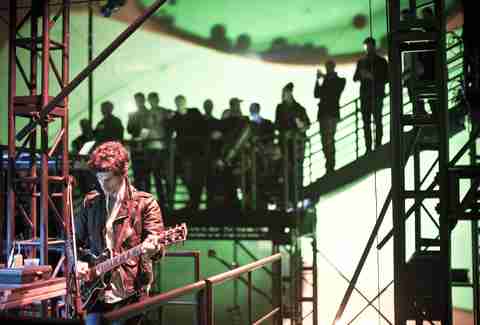 ... used four stories of performers including the Zadonu African Dance Company, UCLA Chamber Ensemble, The Reflections and Jamie Lidell with Paul Taylor to show that pondering the meaning of modern life can be fun as hell.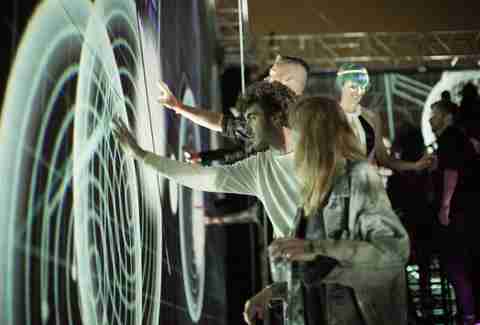 Shaw, who rose out of the festival scene with a vision for constantly reinventing the ways in which mass gatherings can strengthen community, brought in state-of-the-art equipment she couldn't possibly have imagined using at her first Burning Man back in the '90s.
But even though her event briefly transformed the Los Angeles of 2015 into the Los Angeles of 2067...
... the timeless humanity at the heart of her work means that no one who experiences it will feel homesick. Even more than the epic structure itself, that is something that's damn hard to pull off.