Not those biscuits. Cheddar Bay Biscuits. 
Red Lobster, your aunt's favorite restaurant, is leaning hard into your love for ironic 80s fashion revivals. For National Biscuit Day -- you're not surprised that exists, are you? -- it's releasing the Cheddar Bay Biscuit Fanny Pack. It's a perfect accessory if you live like Napoleon Dynamite and really want to ensure your biscuits (or tots) stay warm on the go. 
The fanny pack is insulated, of course, to make sure those biscuits are slightly above room temperature whenever the need for a starch infusion hits.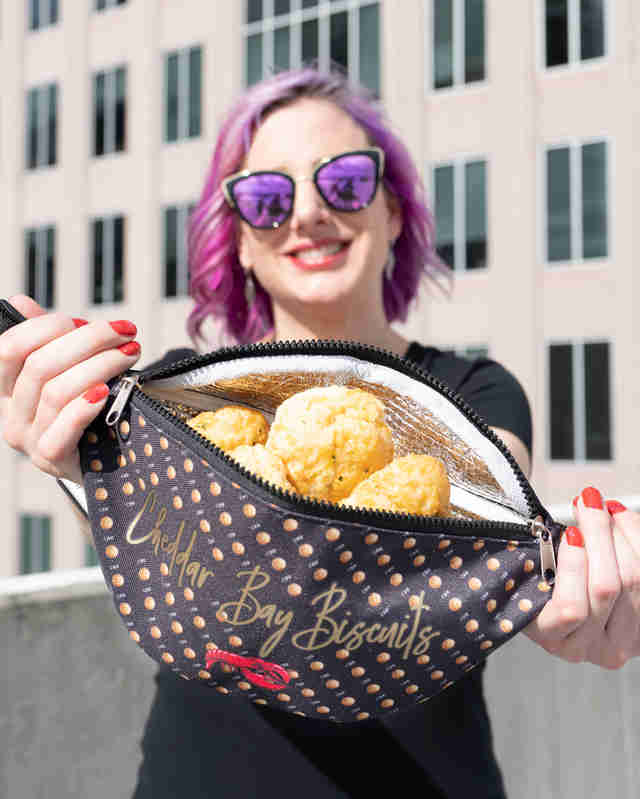 Here's the bad news: There aren't many of the fanny packs available. To get one you need to tweet to @RedLobster sharing a bit on what you love about their biscuits using the hashtag #CBBSweepstakes sometime between now and June 4. 
While you wait for your fanny pack to arrive, you can get free Red Lobster delivery through GrubHub from May 14-16. Bonus: Every order of at least $10 comes with six free Cheddar Bay Biscuits. However, you'll just have to keep stuffing them in your pants because the fanny packs won't be sent out in time to put the free biscuits in your new insulated accessory.
Sign up here for our daily Thrillist email and subscribe here for our YouTube channel to get your fix of the best in food/drink/fun.