If you're starting to decorate for the holidays and need a way to either impress friends or disappoint your family, you might be interested in this stocking that is stealthily (ok, not that stealthily) a flask.
It's called Santa's Flask and it has a couple of great features, like being pretty massive. It holds up to two liters of liquid. It fills at the top and has an opening that's large enough you could drop some ice in there if you're getting creative with your holiday drinks.
Recommended Video
Would You Ever Think to Put Truffles on Pancakes?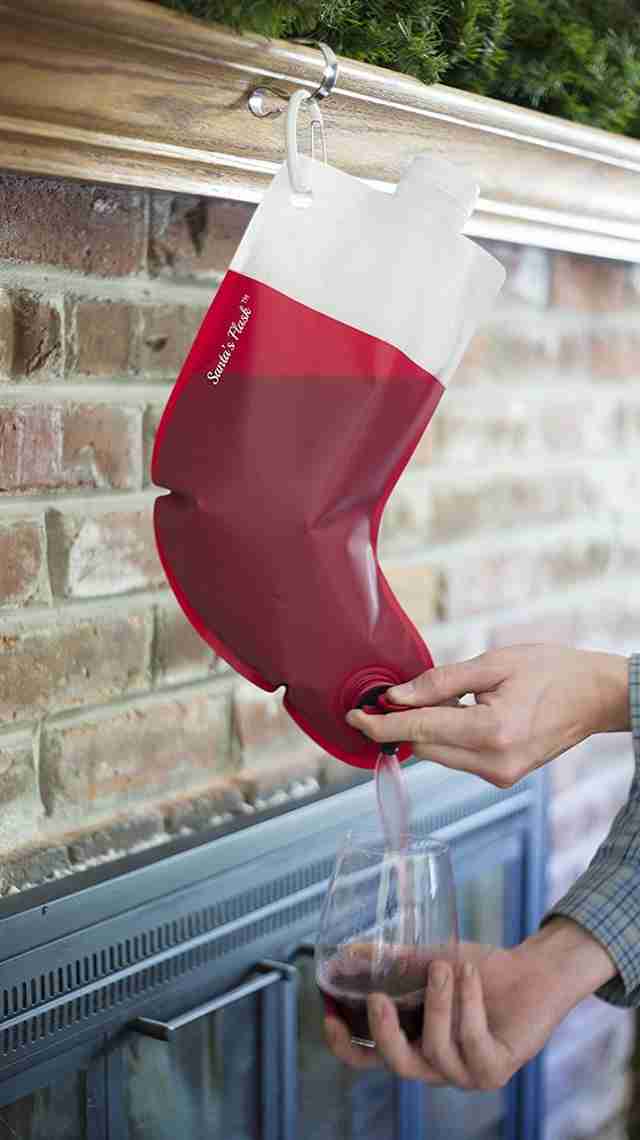 The loop at the top means you can actually hang gin and tonics over the hearth and use the nozzle at the foot of the stocking to fill yourself full of mirth. Santa's Flask is made of BPA-free, food-grade plastic, so it's safe to use even if it's not the most attractive mantel decoration in the house. (Though, it's inarguably superior to little cherubs.) It's so ridiculous that you'd probably actually use it, so everything kind of evens out in the end.
With shipping, the stocking runs $18.99, but it's a small price to pay to impress your red-coated friends at Santa Con or to secretly have an extra drink at a family gathering. 
h/t Delish
Sign up here for our daily Thrillist email, and get your fix of the best in food/drink/fun.