This Airline Is Offering Free Flights to Europe for Kids If You Buy in the Next 10 Days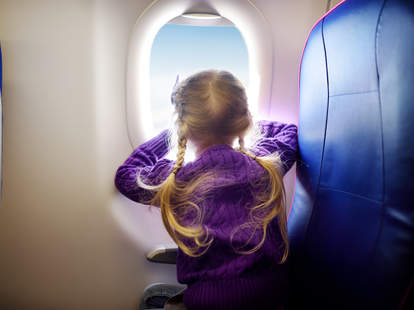 Travelers with kids know that the transition from flying solo to a whole family tagging along can sideline a lot of travel plans. Even an outstanding flight deal adds up in a hurry.
Scandinavian Airlines (SAS) has good news for anyone who understands this struggle. From September 17 to September 27, Scandinavian is offering free flights for kids up to 11 years old to the airline's European destinations. Though, you'll still have to cover taxes and fees on those flights, which can hit any of the airline's destinations, including Sweden, Denmark, Norway, and Finland. 
The eligible travel dates are November 1 through December 1 and then again from January 8, 2020, through March 24, 2020. The flights must be on SAS operated and designated flights. So, the potential departure cities are Boston, New York, Washington, DC, Chicago, San Francisco, and Los Angeles.
In addition to the free base fare, the airline is offering carbon offsets through its CO2 Youth Offset Program. Using the airline's CO2 Calculator, the airline will offset emissions for each youth ticket, allocating that amount toward energy projects working to "replace fossil fuel with renewable energy via The Natural Capital Partners."
It's a pretty great deal if you'll looking to take the family somewhere in northern Europe, even if you'll be traveling in the off-season.
Sign up here for our daily Thrillist email and subscribe here for our YouTube channel to get your fix of the best in food/drink/fun.