The Most Insane Sick Day Excuses People Have Actually Used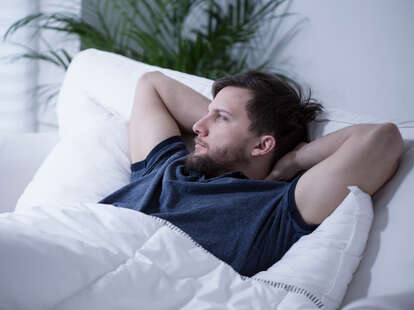 The worst-kept secret in every office is the person who regularly calls in sick when they're not. It happens. They have insane excuses and, for some reason, always post their sick day adventure on social media.
In fact, CareerBuilder's annual survey says 40% of American workers have called into work when they aren't actually sick. That number is up from 35% the year before and 38% in 2015. Unfortunately for those workers, just over one-third of employers say they've checked up on employees who say they're sick, and 43% of those employers busted their employees based on social media posts.
The survey of 2,257 full-time hiring managers and 3,697 full-time employees also reveals some sick day excuses are a complete dumpster fire. Employers shared the most dubious sick day claims they received last year. The excuses could be true, but they're raising serious red flags. Here are a few of the gems:
1. "A bear was in the employee's yard, and they were afraid to come out."
2. "Employee's phone exploded and it hurt their hand."
3. "Employee ate a toothpick in his food at restaurant."
4. "Dog swallowed employee's car keys so she was waiting until it came out."
5. "Employee left his clothes at the laundry mat."
6. "Employee had to re-schedule a new manicure because some of their artificial nails fell off."
7. "Employee was not sure how the solar eclipse would affect them so it would be safer to stay at home."
Those are the kind of excuses where, even if they're somehow true, you should just say you're running a fever. Your boss can't handle the truth about the bear in your yard. (This list of the most believable sick day excuses might help.)
However, each of those excuses was just a single instance. The most common sick day excuses, according to the survey, were having a doctor appointment (30% of workers have said this, true or not), not feeling like going into work (23%), needing to relax (20%), and needing to catch up on sleep (15%).
Sometimes the truth is ridiculous, but that doesn't mean your excuses have to be.
h/t Huffington Post
Sign up here for our daily Thrillist email, and get your fix of the best in food/drink/fun.
Dustin Nelson is a News Writer with Thrillist. He holds a Guinness World Record but has never met the fingernail lady. Follow him @dlukenelson.