Summer is just around the corner, and that means it's road trip season. But road trips aren't for everyone. A new $49 flight sale from Southwest might be more your speed if road trips just make you think of nausea and warm egg salad sandwiches from truck stops.
The sale has one-flights for as little as $44 and dozens of routes with $49 one-way fares, which means you can find many round-trip flights for less than $100. The brigade of cities in the sale includes Atlanta, Austin, Chicago, Las Vegas, Los Angeles, New York, Phoenix, San Francisco, Washington DC and many others. 
However, the sale only lasts through May 18 and is only available for flights taken between June 5 and October 31, which is a pretty large window for a sale like this.
Recommended Video
Get Fit and Look Like A Badass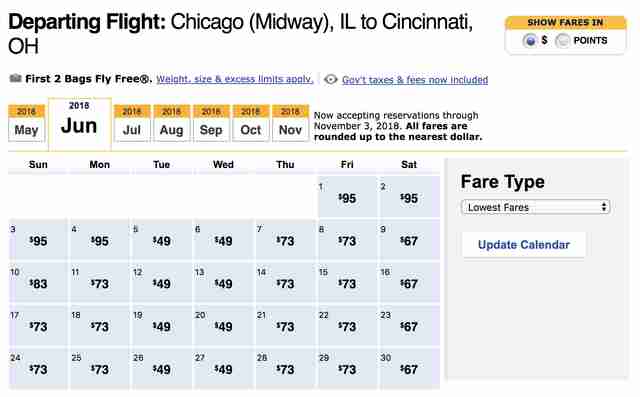 One of the advantages of a Southwest sale over the latest budget airline sale is that you aren't going to get clobbered with unexpected fees. Your ticket with Southwest includes two checked bags and no change fee if you need to alter your flight. That's part of the reason why Southwest has inspired a legion of weirdly loyal passengers. 
Get in there and find a way to get a cheap weekend out of town this summer.
Sign up here for our daily Thrillist email and subscribe here for our YouTube channel to get your fix of the best in food/drink/fun.