Southwest Has $39 Flights Right Now & You Have Until Friday to Snag Them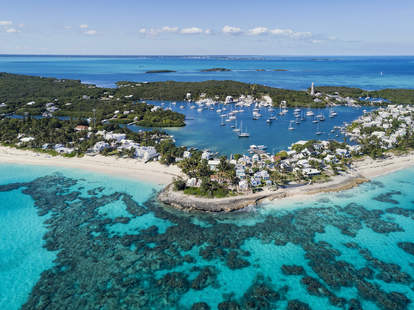 My Christmas list is full of materialistic junk I won't care about two months down the line, so what's the point? Those jeans won't fit after the holidays wreak havoc on your diet and you'll lose your left AirPod within a week. Save yourself the buyer's remorse and just opt for something better -- like a trip to San Francisco, Phoenix, or The Bahamas.
Southwest has unleashed yet another nationwide fare sale with cheap domestic and international flights. Between now and November 15, you can snag one-way tickets out of major US hubs like New York, Atlanta, Fort Lauderdale, and more for super cheap. Sure, there are blackout dates and all that fine print crap (more on that in a sec), but let's focus on the positives. Like the fact that you can fly to Cuba for under $200.
The best Southwest flight deals:
From Honolulu to Maui for $39
From Atlanta to Greenville, South Carolina for $49
From Atlanta to Nashville for $49
From Las Vegas to San Jose for $59
From Ontario to San Francisco for $59
From Providence to Washington, DC for $59
From San Francisco to Los Angeles for $69
From Atlanta to New Orleans for $69
The best international Southwest flight deals:
From Fort Lauderdale to Belize for $103
From Orlando to The Bahamas for $109
From Fort Lauderdale to Cancun for $113
From Jacksonville to the Bahamas for $123
From Orlando to Cuba for $129
From Orlando to Turks & Caicos for $133
From Tampa to Belize for $137
From Jacksonville to Cancun for $199
Now let's talk fine print. Continental US travel is available between November 28, 2019 and May 20, 2020 while inter-island Hawaii travel is open between December 3, 2019 and May 20, 2020, according to Southwest. International travel is a little trickier, though. You can book between December 3 and December 11, 2019, January 7 through March 5, 2020, and April 14 through May 14, 2020. There are additional restrictions too, so be sure to
read up
before you get your hopes up.
Sign up here for our daily Thrillist email and subscribe here for our YouTube channel to get your fix of the best in food/drink/fun.
Megan Schaltegger is a staff writer at Thrillist. Follow her @MegSchaltegger.