Southwest Has $49 Tickets on Its First-Ever Flights to Hawaii
Southwest has been teasing it would begin flying to Hawaii for over a year, and today it's official: the popular budget carrier is now booking flights to the country's most far-flung state...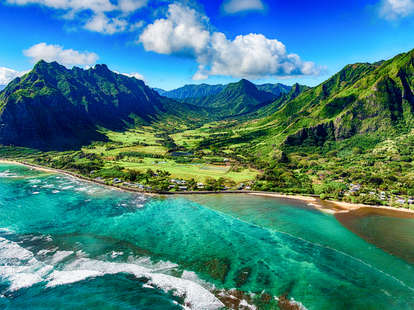 Art Wager/E+/Getty Images
Art Wager/E+/Getty Images
Southwest has been teasing it would begin flying to Hawaii for over a year, and now, it's finally official: The ever-popular budget carrier is now offering flights to the country's most far-flung state, and tickets on some routes launched at as low as just $49 each way.
On Monday, Southwest announced its first flights to Hawaii will begin on March 17 on its Oakland to Honolulu route, with service from other West Coast cities rolling out in the coming months. And in case you were concerned the budget carrier's ticket prices to the Pacific archipelago wouldn't be as low as you'd hoped, worry not. When tickets first went on sale upon the announcement, you could nab a round-trip ticket there from Oakland for under $100, but as you might guess, these prices are sure to sell out quickly (if they haven't already). Southwest said the insanely low fares are an introductory deal that ends on Tuesday, with regular fares to follow.
You can scope out the full lineup of new Hawaii flights on the airline's just-launched Hawaii ticket portal. Here's when the new Hawaii routes will begin flying, according to a press release from the company:
Oakland to Honolulu: March 17
Oakland to Kahului: April 7
San Jose to Honolulu: May 5
San Jose to Kahului: May 26
Honolulu to Kahului: April 28
Honolulu to Kona: May 12
Oakland to Kona: May 12
San Jose to Kona: May 12
Ever since Southwest announced it was in the process of getting approval to fly to Hawaii from the Federal Aviation Administration (FAA) back in October 2017, industry experts and cheap flight enthusiasts alike have been eagerly waiting to see how cheap the carrier's first flights to Hawaii would be, and how it might affect the ongoing airline price wars to the popular destination. And considering these jaw-droppingly low debut fares from the airline, it appears this could only be good for consumers hoping to score cheap flights there.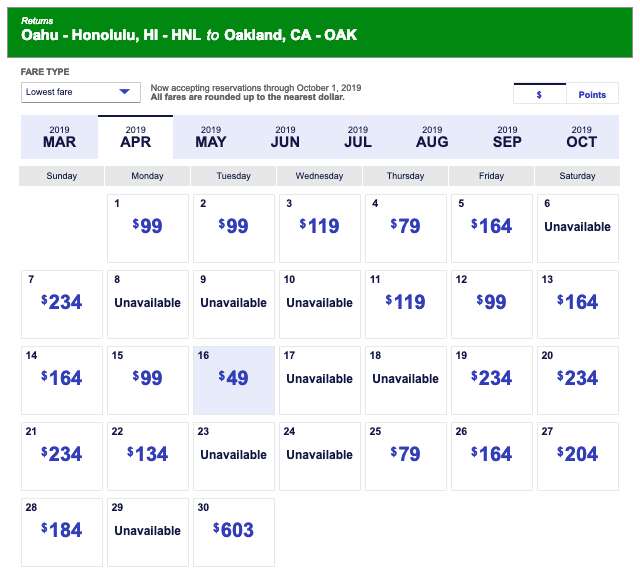 For the next few months, Southwest will only be flying direct to Hawaii from Oakland and San Jose, but you can still get a remarkably affordable flight there from a handful of other cities if you're willing to put up with a quick layover. As of this writing, some one-way fares from Orange County, Los Angeles, and Long Beach to Oahu and Maui are up for grabs for under $100.
Unfortunately, these wildly wallet-friendly introductory fares aren't going to stick around for long, of course. The $49 one-way deals will disappear first, but there will likely still be competitively priced tickets up for grabs after that. So, if you've been itching for the perfect moment to book that big Hawaiian getaway, now may be it.
Sign up here for our daily Thrillist email and subscribe here for our YouTube channel to get your fix of the best in food/drink/fun.