Snag $49 Plane Tickets This Week With Southwest's Huge Nationwide Sale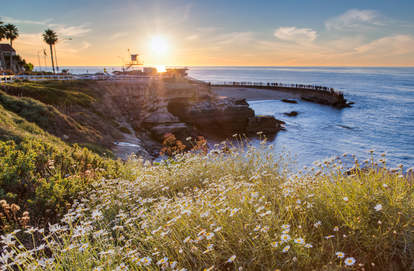 You just spent a long, grueling weekend explaining repeatedly why you're still single to a cohort of relatives who typically call you your mother's name by accident. Let's be honest, Thanksgiving isn't really a break. We think you deserve a vacation -- that doesn't include your aunt Deborah, and her turkey. 
Lucky for you, Southwest wants to fly you across the country for as low as $49. The domestic airline's sale, which ends at midnight on Thursday, November 29, includes hundreds o discounted one-way flights out of every major city in the country, so you're all but guaranteed to find something worth your while. 
Some of the Best Southwest Flight Deals:
Las Vegas to Long Beach for $49
Las Vegas to San Francisco for $49
Ft. Lauderdale to Orlando for $58
Burbank to Las Vegas for $59
Los Angeles to Las Vegas for $59
Atlanta to Nashville for $65
Nashville to Atlanta for $65
Oakland to Seattle for $69 
Portland, Oregon to Los Angeles for $69
Boston to Atlanta for $69
Las Vegas to Phoenix for $69
Tuscon to San Diego for $74
Chicago to Louisville for $79
New York to Chicago for $82
Los Angeles to Tucson for $83
Austin to New Orleans for $84
Denver to San Francisco for $84
Chicago to Boston for $86
As you know, in life and in flight deals, there is always a catch. You can only purchase tickets a minimum of 14 days prior to your actual journey, and you won't be able book any travel from December 21-23, December 26-27, December 29-30, and January 1-2, 2019. There are also a number of location-specific blackout dates listed on the airline's website. 
That said, these are pretty minimal restrictions when it comes down to it. Sure, tax isn't included in these prices, but if you can hop on a plane to San Francisco for less than 50 bucks, you really can't complain.
Sign up here for our daily Thrillist email and subscribe here for our YouTube channel to get your fix of the best in food/drink/fun.