Get $49 Flights With Southwest's Latest 3-Day Sale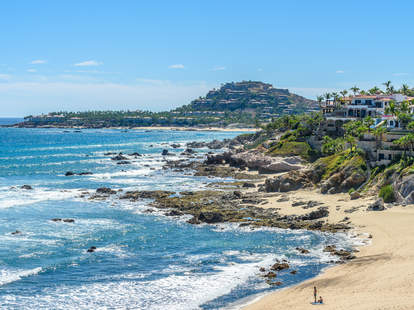 If you were holding out for one last chance to skip town for a long weekend before strapping in for holiday travel season, Southwest is making it all the more enticing to get outta dodge -- for cheap. The ever-popular airline just launched a new 3-day flash sale with crazy-low fares from a bunch of major US cities, including some one-way flights as low as $49.
The sale's cheapest fares are primarily offered for shorter one-way trips, but there are still plenty of good deals to be had on desirable domestic and international routes. You can get from Boston to Nashville or Atlanta for $59, from Los Angeles to Austin or Cabo San Lucas, Mexico for $99, and from Chicago to both Washington, D.C. and New Orleans for just $79. 
As you might expect, there's some fine print to consider. You'll need to travel between October 31 and February 14, 2018, and there are a handful of blackout dates (Thanksgiving, Christmas, and New Year's) you'll have to work around. But the good news -- especially for anyone who struggles with packing light -- is that unlike some budget airlines, Southwest allows you two checked bags per ticket.
The sale ends on October 12 at 11:59pm, but you'll want to act fast to snag the best fares before they're sold out. Though even if you don't manage to book anything this time around, odds are Southwest has another flash sale on deck sometime in the near future.  
Sign up here for our daily Thrillist email and subscribe here for our YouTube channel to get your fix of the best in food/drink/fun.