Southwest Flash Sale Has $42 Flights Around the US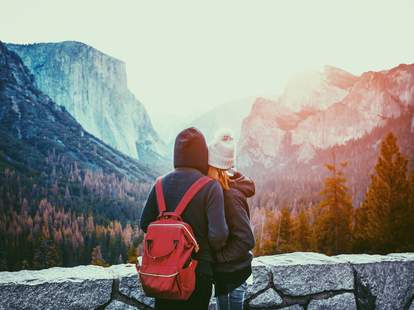 Southwest's sale on international flights has only just ended. However, the airline already has another sale going. This time, Southwest is offering discounted flights around the US in a short flash sale that is currently underway.
In the sale, you'll find one-way tickets for as little as $42, and the second leg of your flight isn't going to pull the plug on your savings account. The flight in the screengrab below is Chicago to Atlanta from October 3 to October 10, with the grand total on roundtrip tickets coming to only $87.45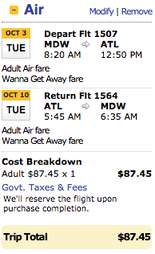 Southwest.com
To get in on the sale, you must book your trip by August 3, and the journey must occur between August 22 and February 14, 2018. You'll have to act quick, but the options are bountiful. (At least, compared with sales that are just hopping out of major hubs like New York and Chicago.) The sale touts flights departing from 86 US cities.
The sale doesn't come with the usual budget airline sale asterisks. You get free checked luggage and won't be charged for reserving a seat. Though, sale tickets are marked as non-refundable, and there are a handful of blackout dates around Labor Day, Thanksgiving, Christmas, and New Years. Otherwise, all you have to do is enter your desired dates and select the "Wanna Get Away" price option. You're basically drinking coffee from a styrofoam cup next to an uncomfortably close stranger already.
Milwaukee is lovely in the fall, so get on it. You only have until midnight Thursday to take advantage of these fares.
Sign up here for our daily Thrillist email, and get your fix of the best in food/drink/fun.
Dustin Nelson is a News Writer with Thrillist. He holds a Guinness World Record but has never met the fingernail lady. Follow him @dlukenelson.