Southwest Flight Sale Lets You Fly Domestic for $39 & International for $69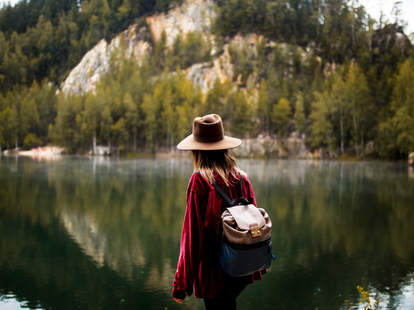 The airline that inspires a weird amount of loyalty (especially for an airline) and doesn't list fares anywhere but its own site is running a sale worth digging into. Southwest is running a sale with a few tiers at play. You can find one-way domestic flights for $49, Hawaiian inter-island flights for $39, and international flights for as low as $69.
The sale is on flights taken between September 3 and December 18 (though there is some variation by route), as long as you book 21 days in advance. Unlike when round-trip flights to Europe dropped to $240 last week, these flights aren't expected to disappear overnight. Southwest is running the sale until midnight PST on August 15. 
The sale prices aren't available on every route Southwest flies. Notably, you won't be flying to Hawaii from the mainland US for $49. But most cities have at least one sale route. Moreover, inter-island flights in Hawaii can get expensive but are awfully cheap here.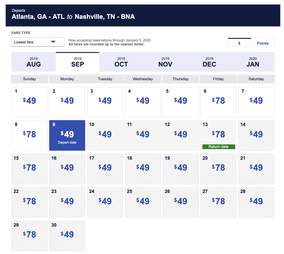 Via Southwest.com
Here are a few of the alluring routes available in the sale, in addition to loads of inter-California travel for $49 one-way. 
Atlanta, Georgia to Nashville, Tennessee (and vice versa) for $49
Boise, Idaho to Spokane, Washington for $59
Chicago, Illinois to Cincinnati, Ohio for $59
Cleveland, Ohio to Milwaukee, Wisconsin for $49
Fort Lauderdale, Florida to Grand Cayman, Cayman Island for $81
Los Angeles, California to Las Vegas, Nevada (and vice verse) for $59
Washington, DC to Boston, Massachusetts (and vice versa) for $59 
Sale fares are nonrefundable, but you can use the credits toward a future flight if you need to change. Additionally, Southwest allows you to bring bags, unlike budget airlines with similar prices that will double your fare price in fees. 
While the sale lasts through August 15, the best seats might not last that long. Dive in headfirst and go somewhere unexpected.
h/t The Points Guy
Sign up here for our daily Thrillist email and subscribe here for our YouTube channel to get your fix of the best in food/drink/fun.