Southwest Is Offering $49 Flights Around the US in Fall Sale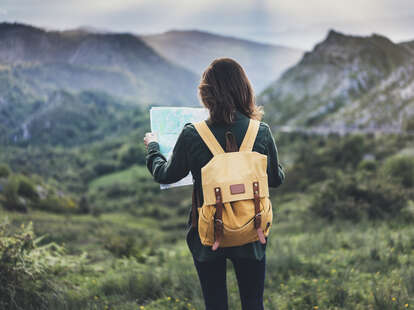 We have entered that sweet spot between the summer and holiday travel seasons. It's not too hot out. Kids are back in school. It's a great time to take a cheap trip before flights and hotels become impossibly expensive from Thanksgiving through New Years.
To that end, Southwest has launched another sale with one-way tickets as low as $49. The deals are flying out of 98 airports, the majority of which are inside the US.
The prices are available in both directions. Though the best deals, of course, are often for short-distance flights. Nonetheless, the below roundtrip between Cleveland and Milwaukee -- one of a handful of routes with $49 flights -- comes to just $97 round trip.
If Milwaukee isn't exotic enough for you, the sale has international options with flights to Belize City, Belize; Cancun, Mexico; Havana, Cuba; Mexico City, Mexico; and San Jose, Costa Rica among the destinations. Those start at $94 one-way with round trip fares as low as $192.56 all-in.
To put yourself on one of these flights, you need to book by September 21 for a trip between September 26 and March 7, 2018. For an international flight, you need to book by the 21st for trips between September 26 and December 13 or January 9 and March 1.
While it's not the sort of $25 one-way flights you might find from a budget airline, Southwest isn't a budget airline. Your ticket includes two free checked bags and a little freedom from the irksome fees that you're probably far too accustomed to looking out for. "Are you planning on wearing both of your shoes on the flight? There's a $75 fee to wear both of your shoes on this flight."
If you want to take part, the sale ends on the 21st, but there's no guarantee all the best fares will still be available at that time. Your best bet is to make like your weird aunt on Black Friday and get on the sale early.
Sign up here for our daily Thrillist email, and get your fix of the best in food/drink/fun.
Dustin Nelson is a News Writer with Thrillist. He holds a Guinness World Record but has never met the fingernail lady. Follow him @dlukenelson.