Southwest Has $49 Tickets for Flights Across the U.S. This Fall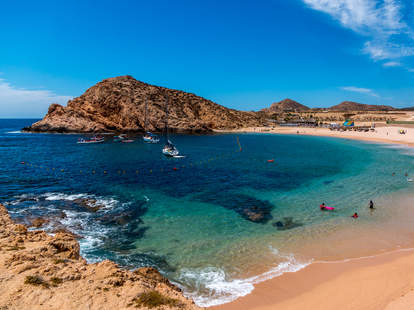 Just a second ago, I told you about JetBlue's new, two-day sale, with flights starting at $39. To encourage purchase, I guilt-tripped you with some stats about overworked Americans. Now, I'm here to say that I'm sorry for making you a statistic. That's it, I said it. You're more than that, and I understand that the JetBlue deal is fairly short. As an apology, I'm offering up a Southwest sale that runs until August 15, with tickets starting at $49. Forgive me. I'm just a girl with an internet.
Unlike the shorter JetBlue sale, you have to book the discounted Southwest flights by August 15 at 12:59pm (Pacific Time, y'all). The cheap tickets are available for one-way travel between September 3 and December 18 for both continental US travel and inter-island Hawaii travel, according to the sale's fine print. If you're lookin' to go to San Juan (and it's a fantastic time to do it), you can get a discount for flights between September 4 and December 5. 
The deals are freaky fresh--and there are a lot. Here are our favorites:
Los Angeles to San Francisco (and vice versa) for $49
Nashville to Atlanta (and vice versa) for $49
Honolulu to Kona (and vice versa) for $49
Boise to Spokane (and vice versa) starting at $59 
Baltimore to Boston (and vice versa) for $59 
Birmingham to Cincinnati (and vice versa) for $99
Fort Lauderdale to Belize City for $113
Atlanta to Turks and Caicos (and vice versa) for $143
Houston to Cabo (and vice versa) for $193
St. Louis to Cancun for $213 (vice versa for $227)
I found Southwest's terms and conditions a bit sneakier than JetBlue's. First, prepare for a $5.60 government fee per one-way flight. I'd also recommend checking the terms and conditions to find which days of the week your specific destination qualifies because, for example, continental US travel is only valid Tuesdays, Wednesdays, and Saturdays. Nothing major, and I'm sure people will continue being weirdly obsessed with Southwest Airlines, regardless.
Sign up here for our daily Thrillist email and subscribe here for our YouTube channel to get your fix of the best in food/drink/fun.