Starbucks' First New Espresso in 40 Years Will Change Your Favorite Drinks
Cole Saladino/Thrillist
Cole Saladino/Thrillist
While the milk, flavor syrups, sauces, and toppings that go into some of your favorite Starbucks drinks have seen plenty of tweaks and changes over the years, one massively important ingredient has remained exactly the same for more than four decades: the espresso. In fact, every single one of the millions of lattes, caramel macchiatos, mochas, and other espresso-based drinks the company has served in the US since the '70s have featured its original Signature Espresso Roast, and have all tasted more or less the same for as long as you can remember. But all of that ended on Tuesday, when Starbucks introduced an all-new espresso roast that could very well change your go-to drinks.
Yes, really. Hold on to your mugs.
Starbucks calls it Blonde Espresso, and much like the chain's popular Blonde Roast drip coffee, it's a significantly lighter alternative to the darker and bolder flavors you associate with the company's coffee. Described as "smooth and subtly sweet," the new type of espresso basically flies in the face of the general understanding -- dare we call it a rule -- that espresso should be extremely bold and roasty in flavor. The company even goes so far as to say it's a good option for people who are new to drinking coffee. It's that different.
As of Tuesday, Starbucks locations across the country will make drinks with your choice of the new Blonde Espresso or the regular Signature Espresso, including lattes, flat whites, mochas, caramel macchiatos, americanos, and pretty much every other drink on its menu. Baristas will even ask you which option you'd like in your drink, if you don't specify first when you order, and Starbucks has already changed its menu boards to highlight Blonde Espresso in its core lineup of drinks. Blonde Espresso is the same price and, perhaps best of all, has the same amount of caffeine as Signature Espresso, according to a company spokesperson.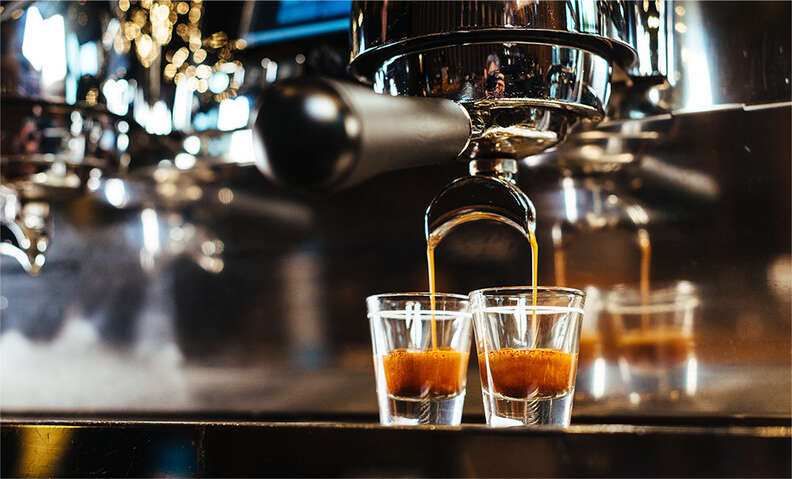 "We set the standard for a dark, boldly roasted coffee and in this case, we broke a few of our own rules by taking a lighter approach to espresso which created a bright taste with sweet citrus notes and a smooth body," said Andrew Linnemann, vice president of Global Coffee for Starbucks, in a statement. "We are really proud of the roast and think customers are going to love experimenting with it."
While Blonde Espresso is by no means replacing the standard Signature Espresso, ordering it can dramatically change the way your go-to espresso drinks are made and how they end up tasting. For example, if you order a vanilla latte with Blonde Espresso, your barista will make it with one fewer pump of vanilla syrup to account for the espresso's smoother and lighter flavor. This is a good option if you're trying to cut back on sugar. As for americanos, iced americanos, flat whites, and other drinks that are primarily espresso, prepare yourself for a completely different experience when you order them with the Blonde option. You might only taste a slight difference if you order a shot of Blonde Espresso in super-sweet drinks such as Frappuccinos.
Thrillist can confirm the vast differences in flavor after getting an early first taste of Blonde Espresso last week. If you're really curious, order a double espresso made with each option and taste the differences in a side-by-side comparison.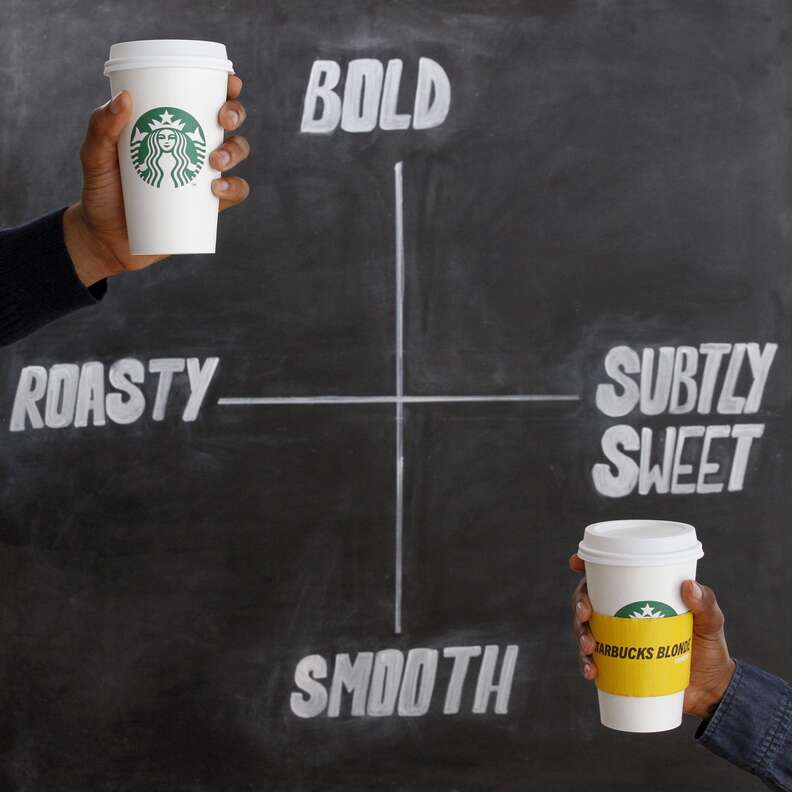 Starbucks said Blonde Espresso is a permanent addition to its menu and will be available year-round across the US. Of course, it's worth pointing out that global coffee empire has offered Blonde Espresso at its locations in Canada since last year and has released other types of espresso in international markets since 2013, according to a press release.
All said, you'll probably find yourself experiencing the caffeine sweats in no time.
Sign up here for our daily Thrillist email and subscribe here for our YouTube channel to get your fix of the best in food/drink/fun.


Tony Merevick is Senior News Editor at Thrillist and vastly prefers the Blonde Espresso over the Signature Espresso. Send news tips to news@thrillist.com and follow him on Twitter @tonymerevick.