Starbucks Is Releasing Its First Line of Non-Dairy Creamers
Can be found in the refrigerated dairy aisle and in our lactose intolerant hearts.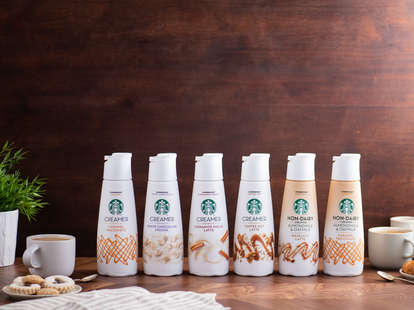 Starbucks
Starbucks
Everybody and their meat-loving grandparents are hyped about almond, coconut, and oat milk nowadays -- so hyped, in fact, that the Coffee Shop of The People, Starbucks, added two dairy-free drink options to its menu permanently this year. Now, the coffee chain is taking its dairy disruption a step further, with the release of its first non-dairy creamers in grocery stores.
Starbucks announced that it's introducing caramel and hazelnut creamers to its portfolio, and we should expect them in most refrigerated dairy aisles nationwide beginning this August. These two flavors are arguably the best in the Starbucks Creamer lineup (including that bizarre-o mystery flavor), and are inspired by the brand's Caramel Macchiato and Hazelnut Latte.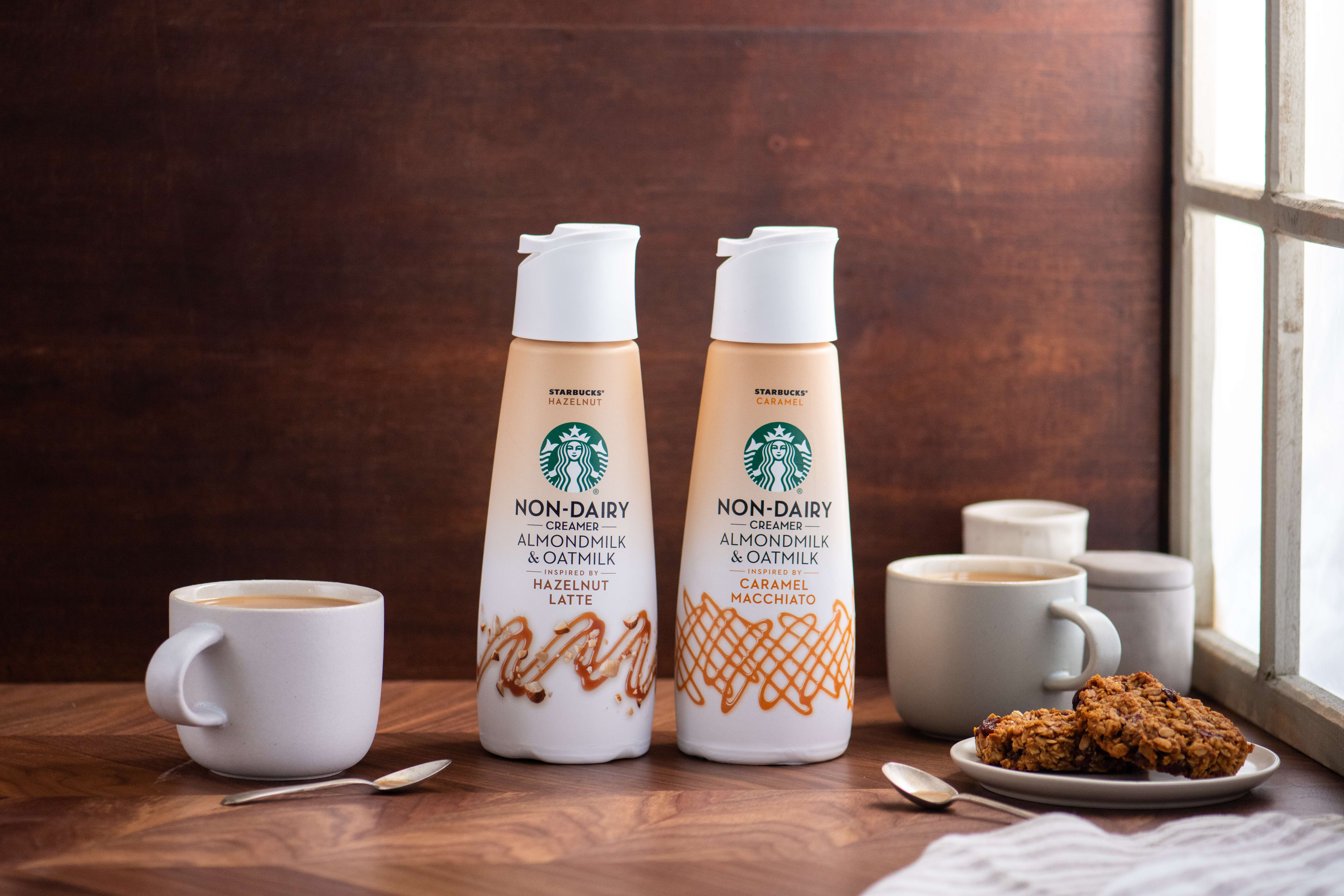 When I brought my non-dairy creamer habit home from college my family treated me like an anarchist, so if your loved ones ask what the hell is in this creamer, tell them that the non-dairy creamers are a mix between almond milk and oat milk. Both have their strengths and weaknesses; almond packs an oaky flavor punch, while oat provides a richness of body. That said, I prefer them both over outmoded cow milk.
By the way, corporations, stop sleeping on cashew milk. It has body, flavor, and the last of society's non-dairy milk elitism.
Sign up here for our daily Thrillist email and subscribe here for our YouTube channel to get your fix of the best in food/drink/fun.
Ruby Anderson is a News Writer at Thrillist. Send your tips to randerson@thrillist.com.