When you think of "winter drinks" at Starbucks, bright red cups filled with Peppermint Mochas or Gingerbread Lattes probably come to mind. But it turns out the coffee giant offers more than just holiday-themed drinks for the season, and they vary drastically depending on where you are in the world.
In fact, Starbucks just shared a glimpse at its lineup of winter beverages from all across the globe, including drinks like the new Golden Sesame Caramel Crunch Latte in Asia and the Yogurt Frappuccino that's served in Latin America and the Caribbean. As you can imagine, each region has its own set of drinks designed to match local flavors. But there's a good chance they'll all sound pretty good to you, regardless of where you live.
Here's a roundup of the drinks, via a press release from Starbucks:
Recommended Video
Art of the Meal: Chloe Rose Makes Super Mario Bros Art With Hot Sauces
Piccino (UK)
Two shots of espresso and silky steamed milk in a 6oz cup.
Butterscotch Brûlée Latte (UK)/Creamy Caramel Latte (Europe, Middle East and Africa)
Starbucks said espresso, caramelized butterscotch, and steamed milk gives this drink a "silky and luxurious texture." It's finished with caramel dust, which ends up forming a crème brûlée-like layer on top.
Yogurt Frappuccino (Latin America and the Caribbean)
A blended beverage that comes in flavors like Red Berry and Banana, depending on where you are.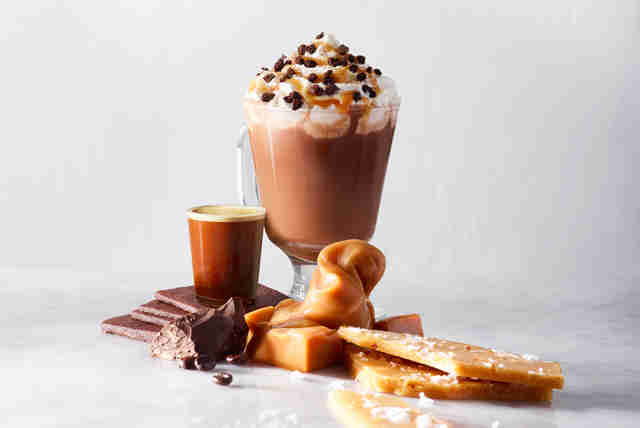 Salted Caramel Mocha Crumble (Asia Pacific)
This drink combines espresso, mocha, and toffee nut flavors before being finished with whipped cream, caramel sauce, turbinado sugar, and sea salt.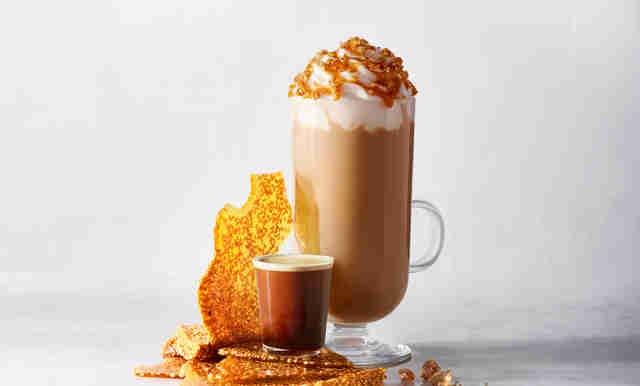 Golden Sesame Caramel Crunch Latte (Asia Pacific)
This drink is all about the layers -- espresso, nutty sesame flavors, whipped cream, caramel sauces, and golden sesame crunch topping. You can order it hot, iced, or as a Frappuccino. 
Chocolatey Banana Cocoa (Japan)
Starbucks said this drink can be ordered in dark or white chocolate, but it's toppings are the stars of the show here: whipped cream, crumbled banana spongecake, chocolate sauce, and crunchy bits of banana pieces roasted in sugar. It's available hot or as a Frappuccino. 
S'mores Frappuccino (Australia)
Think of a regular coffee Frappuccino, but with layers of marshmallow-infused whipped cream, milk chocolate sauce, and pieces graham crack crumble on top. Starbucks has offered a similar -- if not the same -- beverage in the US.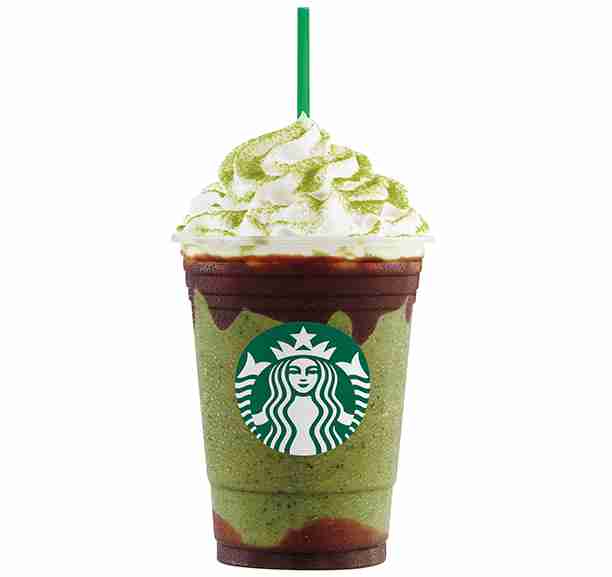 Double Chocolate Green Tea Frappuccino (Australia)
Basically, this drink is a twist on Starbucks' regular Green Tea Frappuccino. Along with all that green tea matcha powder, it features milk chocolate sauce and java chips.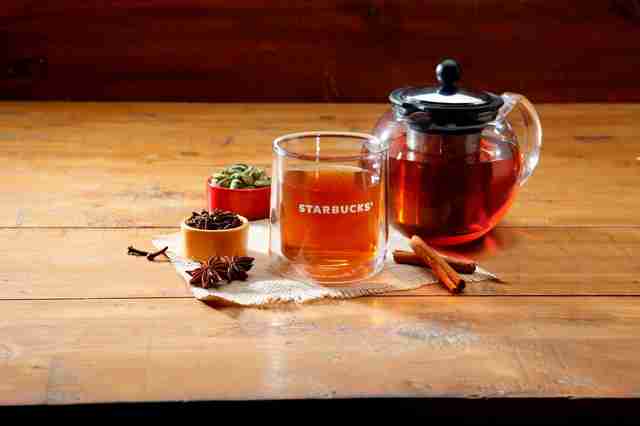 Teavana India Spice Majesty Blend (India)
Starbucks describes it as "an invigorating blend of full leaf Assam black tea with rich spice infusions of whole cinnamon, cardamom, cloves, pepper, star anise, and ginger."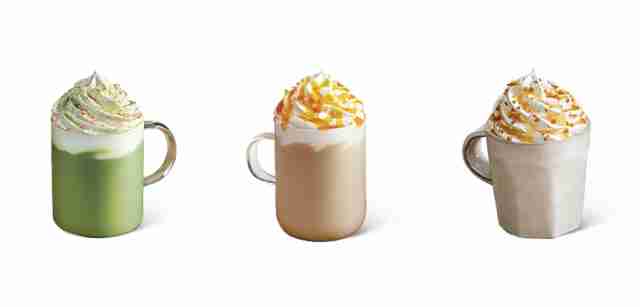 Peach Blossom Green Tea Latte (China)
"Fragrant" is the word Starbucks uses for this beverage (shown above, far left). It's made with steamed milk, matcha powder, whipped cream, and dots of peach-flavored sugar. 
Kumquat White Chocolate Mocha (China)
This drink (shown above, middle) is meant to celebrate Chinese New Year, according to the coffee giant. It's made with white chocolate cocoa butter, cocoa powder, and kumquat flavor.
Roasted Chestnut Latte (China)
Starbucks makes this drink (shown above, right) by fusing chest flavors and dark chocolate, then topping it with whipped cream and sprinkles.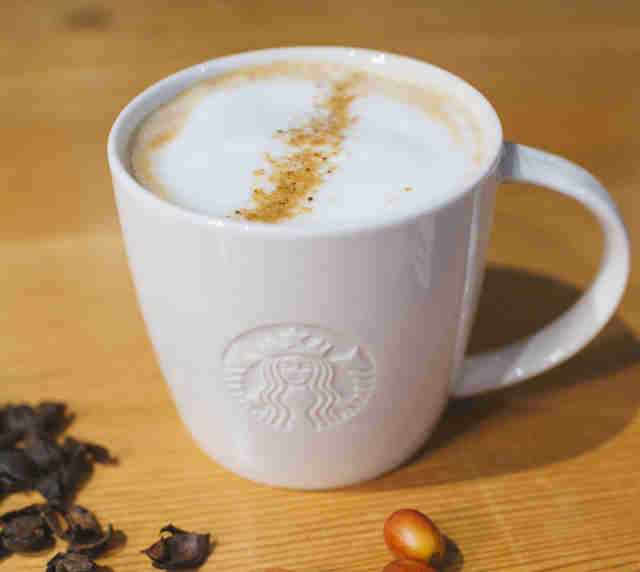 Cascara Latte (United States and Canada)
Starbucks' new Cascara Latte is fancy. It combines espresso, steamed milk, and cascara syrup. After that, it's topped with steamed milk foam and cascara topping that's made with cascara extract and cane sugar. 
Smoked Butterscotch Latte (United States and Canada)
This latte is exactly what it sounds like -- espresso, steamed milk, smoked butterscotch sauce, and smoked butterscotch topping.
Sign up here for our daily Thrillist email, and get your fix of the best in food/drink/fun.