Stove Top Made an Entire Fancy, Stuffing-Inspired Fashion Line
We've seen cuter, but we've also seen uglier?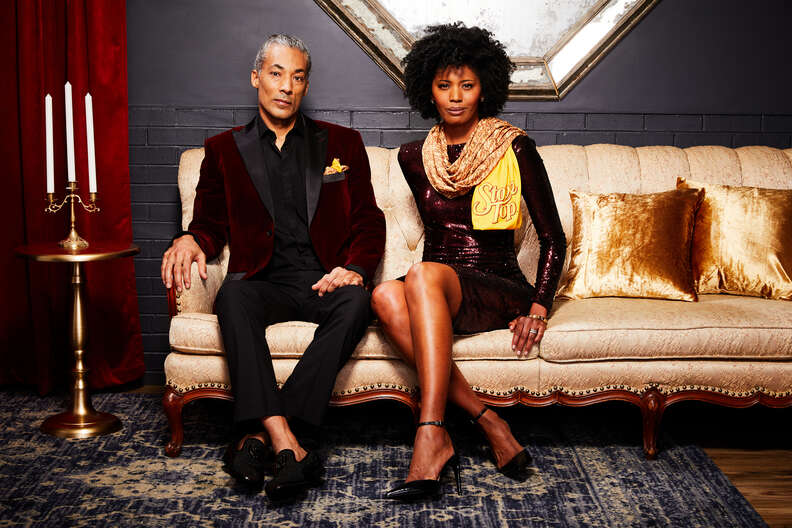 Stove Top wants you to don stuffing-inspired formalwear at Thanksgiving dinner this year. The Stove Top Stuffy Thanksgiving Collection includes five "fancy" accessories that aren't very practical, but fun to look at.
"Let's face it: the sweatpants fatigue is real, and people are looking for any excuse to get dressed up this year," said Juliet Levine, brand manager of Stove Top, in a press release. "We hope our Stove Top Stuffy Thanksgiving Collection makes people look and feel their very best this Thanksgiving."
The items range from $4.79 to $30 and can be purchased online starting Tuesday, November 17, at noon.
Here's the lineup:
The spiffy stuffed headband, $6.99
From a distance, it almost looks regal!
The reversible Stove Top shawl, $11.50
We'd prefer if it weren't reversible, but what the hell—a little sponcon never hurt anyone.
The stuffing-lined dinner jacket, $30
It's unisex, it's red velvet, and it's perhaps the most elegant piece in the collection.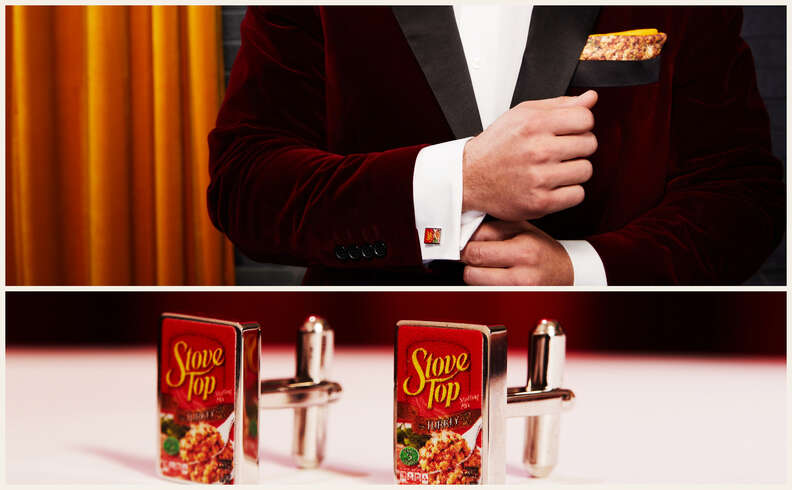 The Stove Top pocket square, $4.79
Pull it out and use it as a handkerchief when it comes time to wipe the stuffing on your face. The food stains will blend right in!
The stufflinks, $9.50
That's stuffing cuff links, if you couldn't figure it out. Look at the detail on these suckers. Remarkable.
Sign up here for our daily Thrillist email and subscribe here for our YouTube channel to get your fix of the best in food/drink/fun.