Airline Prices Are About to Get Way Cheaper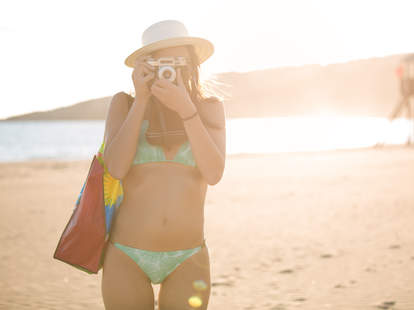 Summer is synonymous with lots of excellent things: cookouts, patio drinks, and of course, vacations. Naturally, that last one also means airlines hike up prices until you're forced to tearfully book on Spirit. But this summer, things are looking up -- as in, tickets are.
According to airline data provided by flight deal site Hopper, 2016 will bring the lowest summer season airfare prices since 2009, due in part to the low cost of jet fuel. Prices will still go up come the warmer months, but these prices won't get close to the unbearable heights of previous years.
Even in June, when airline prices reach their peak, costs will be 12.5% lower than last year and 20% lower compared to two years ago. And if you can wait till September - October to take your much-needed vacation, Hopper's six month projections show even lower prices, with an average round-trip domestic ticket going for just about $207. And just to be clear, that's really, really good.
All in all, summer 2016 is bringing rare good tidings to travelers, who should definitely take advantage of this seven-year price low. But still, there's no avoiding those terrible security lines. Sorry.
Sign up here for our daily Thrillist email, and get your fix of the best in food/drink/fun.
Kara King is a News Writer at Thrillist and never goes anywhere in June. Send news tips to news@thrillist.com and follow her at @karatillie.