Taco Bell Has Huge New DIY Taco Bar Kits That Can Feed 6 People
You might as well hoist a bell onto your roof because your house is about to become a Taco Bell.
If you've long-harbored a desire to make tacos at Taco Bell, get out your best purple polo because you've basically got the job. Except, you have to pay for and eat the tacos you make. Oh, and you have to do so at home.
With just days to go until we celebrate a socially distanced Cinco de Mayo, Taco Bell is launching the At Home Taco Bar, which you can get via delivery or through the drive-thru window at the chain's locations across the country. The DIY taco bar will be available starting May 1, and it's a meal that would drive Derrida wild. The tacos come deconstructed with all of the ingredients sealed separately, ready to feed a group of six for $25 or thereabouts, depending on the location (prices vary from place to place).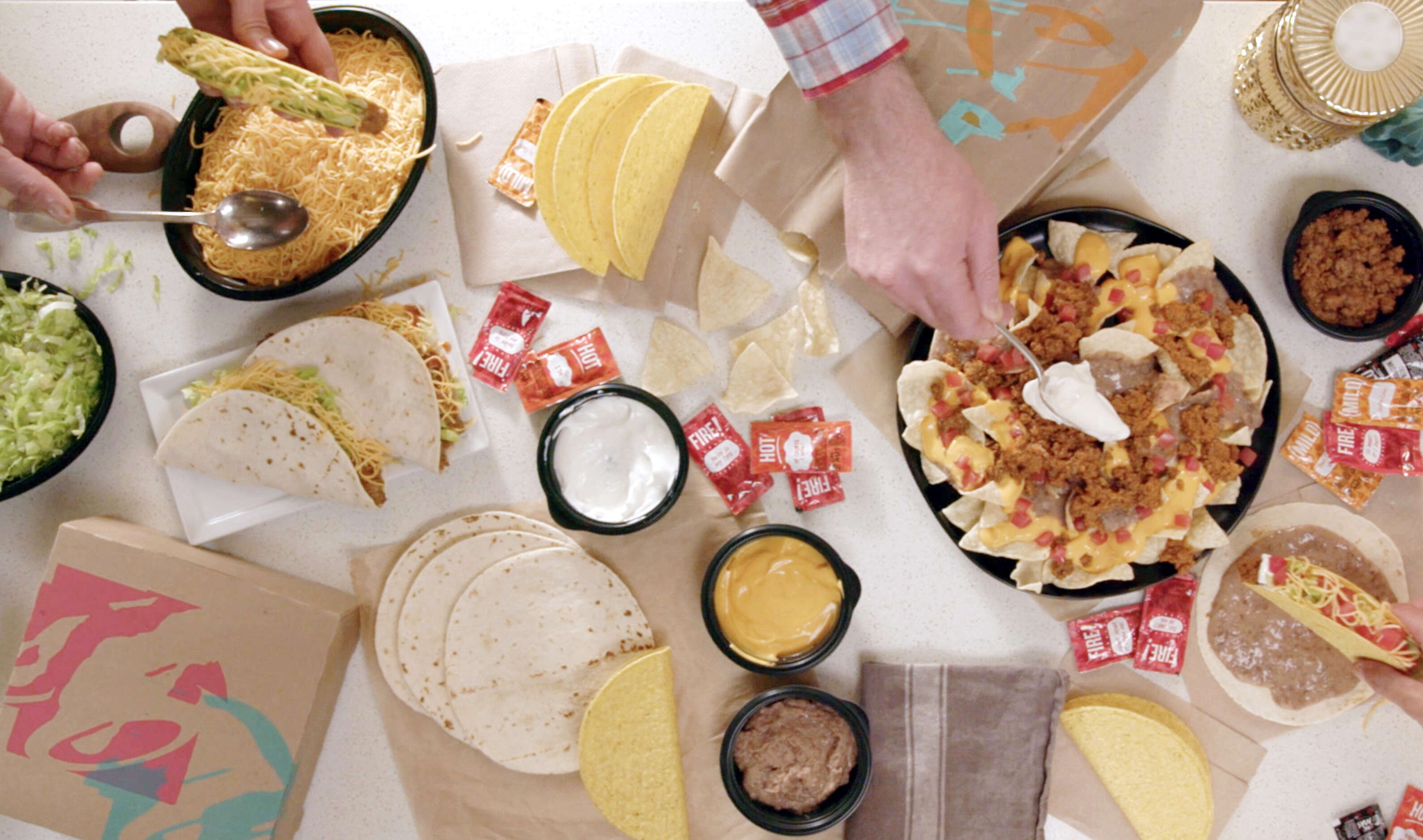 Inside your taco kit, you'll find eight flour tortillas, 12 crunchy shells, six ounces of tortilla chips, beef, shredded lettuce, refried beans, nacho cheese sauce, cheddar cheese, diced tomatoes, sour cream, and life-saving hot sauce packets. Between that and the absurd number of things you just bought at the grocery store, you'll feel like you live in the Taco Bell Test Kitchen.
Speaking of that den of culinary invention, you'll also get access to a series of recipe cards from the actual Taco Bell Test Kitchen. They'll show you how to make iconic menu items as well as favorite discontinued items such as the Double-Decker Taco. The cards will also share recipes for items that the Bell has never released. Those recipes, as well as some for cocktails and mocktails, will arrive at the Taco Bell blog on May 3. You're one drive-thru away from being the taco chef you always dreamed of being without actually having to do any cooking at all.
Sign up here for our daily Thrillist email and subscribe here for our YouTube channel to get your fix of the best in food/drink/fun.