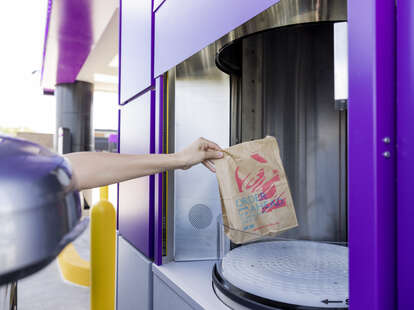 Courtesy of Taco Bell
Courtesy of Taco Bell
After beginning construction last summer, Taco Bell Defy will be opening in Brooklyn Park, Minnesota on June 7. The new drive-thru experience will have four lanes, two stories, and advanced lifts that will provide contactless delivery from the Taco Bell kitchen on the second floor straight to customers. Taco Bell aims for its Defy drive-thru to have service times of two minutes or less.
The new establishment will have three different ways for customers to get their hands on Taco Bell. Customers will be able to pre-order via the Taco Bell app, allowing them to skip the line and pick up food immediately. There is a for lane delivery drivers to maximize delivery time speeds. Finally, for customers who still want to go through the traditional drive-thru, there's also a lane explicitly dedicated to them.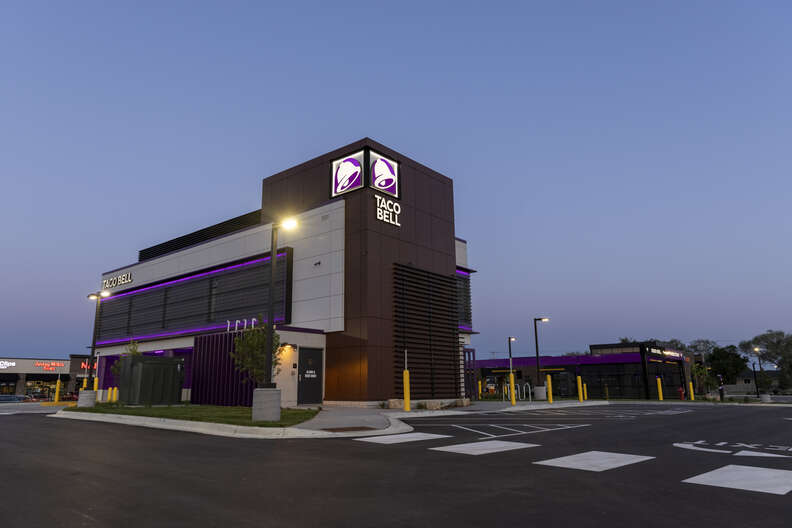 "Taco Bell Defy is an incredible innovation for our brand, and one that's meeting our consumer in a really unique way. For decades we've been committed to providing a fast, safe and friendly drive-thru experience; now with our bold goal of creating a two minute or less drive-thru experience for customers of this concept, Taco Bell Defy is the future," said Mike Grams, Taco Bell President and Global COO, said in a statement shared with Thrillist. "We're thankful for our incredible 36-year partnership with Border Foods and feel like Taco Bell Defy is a culmination of years of success between our teams, along with the expertise of local partners like Vertical Works who helped make this possible."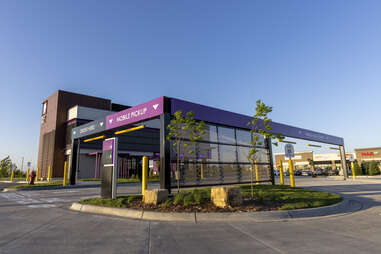 Defy comes as Taco Bell celebrates its 60th anniversary this year, and Taco Bell plans on implementing these futuristic features in other locations soon. If you're near Brooklyn Park, Minnesota, it will definitely be worth stopping by to get a feel for the future.