Target Is Going to Change the Look of Its Stores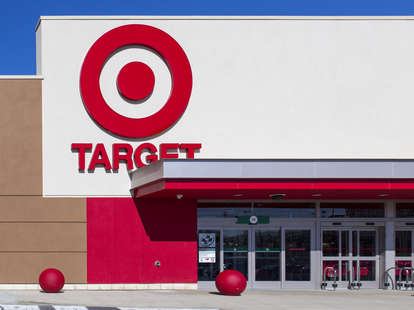 Your neighborhood Target is about to get a facelift. Monday, the chain announced plans to execute "the company's most ambitious store redesign to date." The plan starts in October, with a store in the Houston suburb of Richmond. The changes will then filter through 500 more locations over the next three years.
One of the big changes is multiple entrances, similar to many Super Target locations. There will be a general entrance focused on apparel and home goods. Then a second one specifically focuses on quick trips, with groceries, wine and beer, and self-checkout lanes near the door. Online pickup will also be available at this entrance.
Like a TGI Friday's, the store will have dedicated parking for the second entrance where employees can deliver online orders right to your car window on roller skates.
Some of those shifts may be an effort to ensure that Target's online growth isn't eating away at brick and mortar sales. Currently, stores fulfill around 55 percent of the company's online orders through either pickup or shipments directly from the store.
Once inside, there will be some noticeable upgrades, including wood paneled walls and beams, stenciled concrete floors, and "more circular center aisles." Additionally, the store will have employees available to help locate items and offer the opportunity to pay where you stand, similar to how an Apple store functions. The latter of those will be available in all stores this fall.
Additionally, there will be an outdoor space to take a seat at picnic tables and, um, talk to friends and family. Just kidding, it's going to be a spot to sit and stare at your phone.
Portions of the redesign will hit 40 other Target locations this fall. "We're going to take what we learn in Houston to help guide us as we customize and remodel hundreds and hundreds of stores over the next three years," said Target CEO Brian Cornell at the Las Vegas ShopTalk conference Monday.
While it's not quite the Blade Runner-esque robot-filled future store once talked about, the chain is taking steps to keep pace with consumer demands and technology.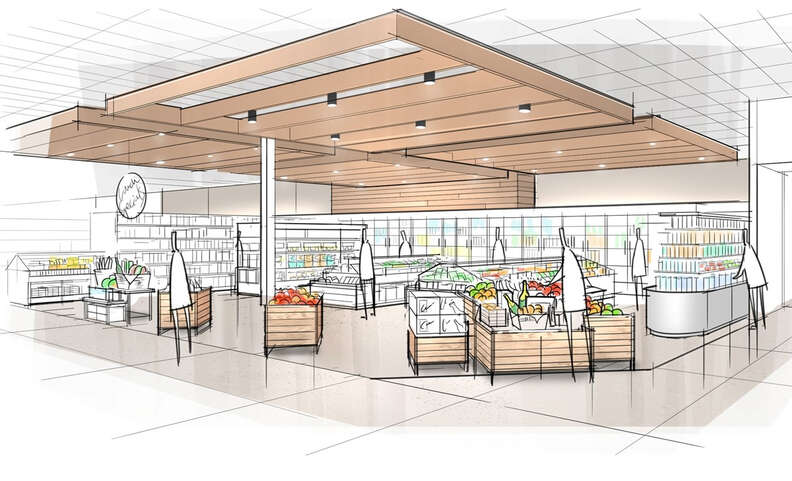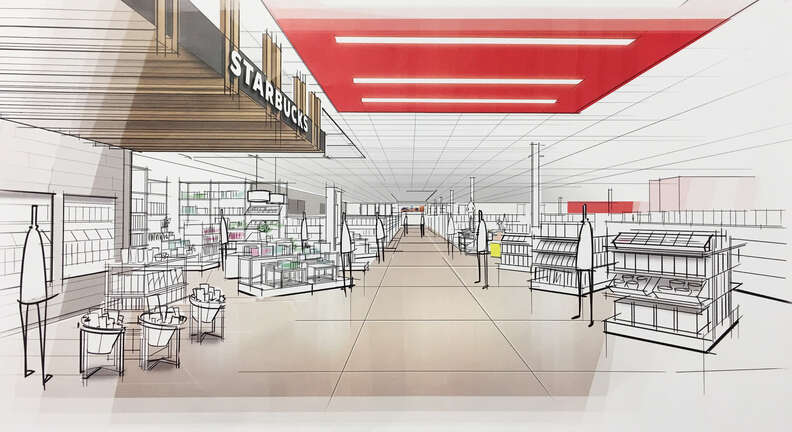 Sign up here for our daily Thrillist email, and get your fix of the best in food/drink/fun.
Dustin Nelson is a News Writer with Thrillist. He holds a Guinness World Record but has never met the fingernail lady. Follow him @dlukenelson.