A Target Employee Documented His First Week of Work and You Will Love All of It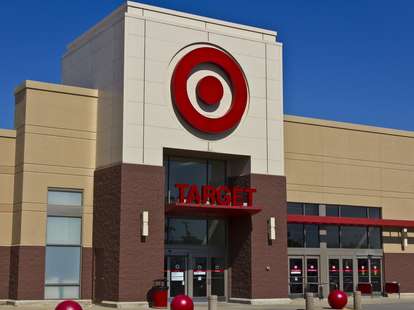 <a href="http://www.shutterstock.com/gallery-719521p1.html?cr=00&pl=edit-00">Jonathan Weiss</a> / Shutterstock
Working retail is weird. That's especially true at a place like a grocery store or big box chain where almost everyone in a community comes through the doors at some point. One guy who goes by kimpossibooty on Tumblr has provided hard evidence of this if you've never experienced retail.
Kimpossibooty meticulously recorded his first week of work at Target and shared it in a series of posts that went viral on Imgur. It covers about everything that happens in retail, and it all happened quickly. Cute kids, funny senior citizens, teenagers buying ominously weird combinations of goods, poop mishaps, and delight in the small power that comes from having the ability to subtly annoy assholes.
The notes are recorded with a sense of humor (these would be wildly different without his touch of optimism) and a strange pleasure in watching the human experience unfold. It will make you want to be a more careful observer of humanity next time you're out shopping.
Sign up here for our daily Thrillist email, and get your fix of the best in food/drink/fun.
Dustin Nelson is a News Writer with Thrillist. He holds a Guinness World Record, but has never met the fingernail lady. He's written for Sports Illustrated, Men's Journal, The Rumpus, and other digital wonderlands. Follow him @dlukenelson.