$5 Bottles of Rosé Are Coming to Target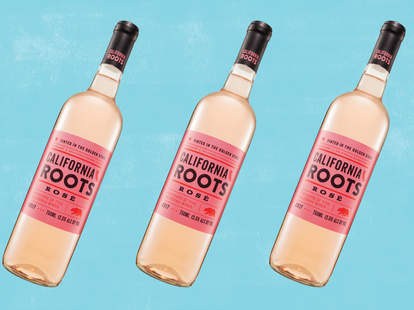 Spring is here, which means that the days are gonna be warmer and longer -- and by law, we have to drink rosé all day. It's strange, but that's just the way it is. To aid in this national pastime, Target is finally releasing a $5 rosé, and we salute them for it.
The rosé will make its glorious appearing on April 8. And when it does, it'll be in good company with Target's California Roots brand of wines, which launched last August. Last year, we asked a sommelier to pit California Roots against rader Joe's Two Buck Chuck in a head-to-head grape-off, and Target's budget wine came out on top. 
Currently wines from California Roots include Chardonnay, Pinot Grigio, Moscato, Cabernet Sauvignon, and Red Blend, all of which can be had for $5. Rosé was obviously the missing sibling in this budget-wine family.
The whole collection will be available at 80% of stores by the end of the year, but in the meantime, the rosé will be available at 1,200 Target stores nationwide starting this week.
Sign up here for our daily Thrillist email and subscribe here for our YouTube channel to get your fix of the best in food/drink/fun.