Teavana Will Give Away Free Iced Tea on Friday and All Summer Long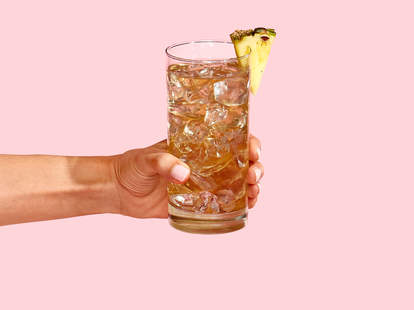 Summer -- the kind of scorching-hot, sunburn-your-eyelids-if-you-nap-outside-too-long, record-breaking temperatures kind of summer -- is practically here, and while that gives us plenty of reason to fear the coming heat wave, it'll also give us an excuse to guzzle cold drinks like there's no tomorrow. Seattle-based national tea chain Teavana will do its part to help out with the latter.
The deal:
Teavana will hand out free 24oz iced teas this Friday, May 26, from 3pm to 7pm local time at participating stores nationwide. Teavana's calling this tea "happy hour" its first "Fri-YAY" and will offer the choice of 3 summery flavors: the citrusy "Beach Bellini," a strawberry daiquiri, and a piña colada. In order to redeem the free iced tea on May 26, use the code FriYAY in stores or show the coupon below at any participating Teavana location.
After the first Fri-YAY, Teavana intends to keep its tea happy hours going all summer long. From June 2 to August 11, every participating Teavana will offer another Fri-YAY happy hour on Fridays from 3pm to 7pm, except it'll be a buy-one-get-one-free situation, instead of offering free iced teas with no strings attached. Still not a bad deal.
According to Teavana VP Michelle Chin, the season-long offer is meant to "inspire care-free, summer moments." At the very least it'll cool us down a bit.
Here's the coupon you'll need.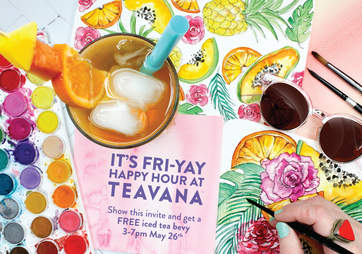 Teavana
Sign up here for our daily Thrillist email, and get your fix of the best in food/drink/fun.