The Best & Worst Cities to Launch Your Career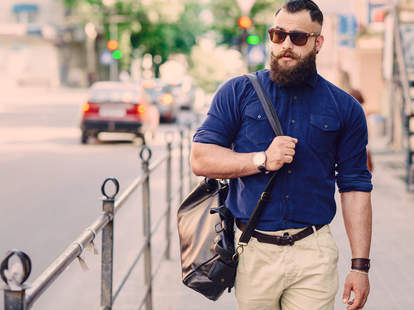 Unless you've already landed your dream job of traveling around the world and drinking beer or taking Instagram photos for Netflix, you're probably still trying to figure out what to do with the rest of your life. Chances are, you'll end up having to anchor yourself somewhere, take a job that hopefully doesn't suck, and work your way up from there. But according to a new WalletHub study, it turns out some cities are vastly better for launching your career than others. 
Analysts at the personal finance website rated the nation's 150 biggest cities based on 17 metrics such as housing affordability, median starting salary, and number of entry-level jobs, and created an extensive ranking of the best and worst cities in American to start your career. Interestingly, big cities like New York, Chicago, Los Angeles, and San Francisco didn't rank anywhere near the top of the list. Instead, southwestern cities like Salt Lake City, Denver, and Austin took the top three spots after scoring big in metrics involving professional opportunities as well as overall quality of life metrics. Meanwhile, Detroit ranked dead last on the list, coming in at No. 150... but you can probably guess why.
In addition to the ranking, WalletHub pulled out several interesting insights when comparing some of the best cities and the worst cities. For example, Houston (No. 9 on the list), was found to have the highest monthly median starting salary (adjusted for the cost of living) at $3,705, which is about three times higher than the city with the lowest median starting salary, Honolulu at $1,332. In terms of unemployment in the cities, Austin (No. 3 on the list) boasts the lowest rate in the country -- just 2.8% -- while Fresno, CA, has the nation's highest unemployment rate of 11.4%, according to a WalletHub press release. But then again, who the hell would want to move to Fresno anyway?
You can check out all the details over at WalletHub, but here's top 10 best cities to start your career:
10. Corpus Christi, TX
9. Houston, TX
8. Amarillo, TX
7. Oklahoma City, OK
6. Raleigh, N.C.
5. Minneapolis, MN
4. Sioux Falls, S.D.
3. Austin, TX
2. Denver, CO
1. Salt Lake City, UT
And here's the list's bottom 10 worst cities:
141. Mobile, AL
142. Philadelphia, PA
143. Glendale, CA
144. Modesto, CA
145. North Las Vegas, NV
146. Hialeah, FL
147. Akron, OH
148. Moreno Valley, CA
149. Fresno, CA
150. Detroit, MI
Sign up here for our daily Thrillist email, and get your fix of the best in food/drink/fun.
Tony Merevick is Cities News Editor at Thrillist and always thought that you actually launch your career with the work you do while still in college. Send news tips to news@thrillist.com and follow him on Twitter @tonymerevick.