Of all the predictions Doc and Marty made in Back to the Future Part II, it looks as if the only one coming to fruition is the self-drying jacket. Unlike those pesky hoverboards that keep on -- um -- exploding, the self-drying jacket actually delivers what the 1989 movie promised. Meet the SDJ: 01, a self-drying jacket that actually works.
Recommended Video
This Restaurant Makes Lobster Roll Ramen
Air amplifiers, exhaust fans, and water-resistant materials make this thing work, which isn't as sexy or magical as Back to the Future makes the future seem.
The lightweight amplifiers redirects air with extreme high pressure (comparable to a hair dryer) which can cool and dry the wearer's face and hair, while exhaust fans near the neckline allow for air circulation.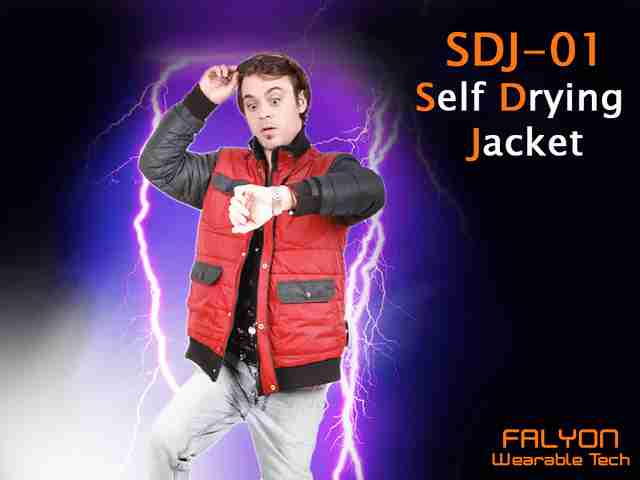 The jacket also dries from the inside out, meaning the layer closest to your skin is affected first, allowing those donning the SDJ: 01 dry off in just under a minute.
Running on a rechargeable battery that can blow air for up to 30 minutes, the water-resistant nylon quickly dries when exposed to concentrated, high-pressure air, while the ultra-fine fibers traps warmth, keeping you from freezing your balls off. 
Whoa, 2015 seems even closer than ever!
 
Sign up here for our daily Thrillist email, and get your fix of the best in food/drink/fun.
Jeremy Glass is a writer for Thrillist and is still waiting for video phones. Oh, wait!