'The Sims 4' Is Only $5 Right Now, Just in Time for Long Days Inside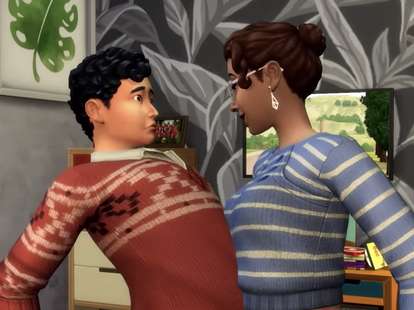 The Sims, EA
The Sims, EA
The Sims satisfies different needs for different people. To some, maintaining a virtual home provides a sense of purpose, while to others, wreaking havoc in a community without suffering real-world consequences is oddly satisfying. And now these dutiful homeowners and stressed-out individuals don't have to spend $40 to feel something, because The Sims 4 is only $5 right now.
As part of EA's annual spring sale, The Sims 4 will go from its regular price of $40 to just five bucks. Most major Sims fans have likely made the purchase already (the game was released back in 2014) but it's never a better time for noobs to try their hands at trying their virtual hands at something. If you don't know what The Sims even is, it's basically a world where you can create and customize people and your environment, and then make things happen with what you created (you can even "WooHoo," hehe).
Many people are staying indoors in these times of uncertainty, but one thing's for dang sure -- in this age of technology, you can always, always, bully your internet neighbors. Go ahead and get the game's online code now through Amazon, or on Origin, EA's digital storefront.
Sign up here for our daily Thrillist email and subscribe here for our YouTube channel to get your fix of the best in food/drink/fun.