It's time to live out that sweet '80s dream life where you're the protagonist of a John Hughes film. The house from Sixteen Candles is on the market and it's only going to take $1.49 million to put you in a home where no one will remember your birthday.
The iconic film starred Molly Ringwald, a kiss on a dining room table and more teenage angst than Warped Tour. Her large family lived in the three-story, 3,250-square-foot house that in real life is located in the Chicago suburb of Evanston.
Recommended Video
This Burger Comes on a Fried Cheese Bun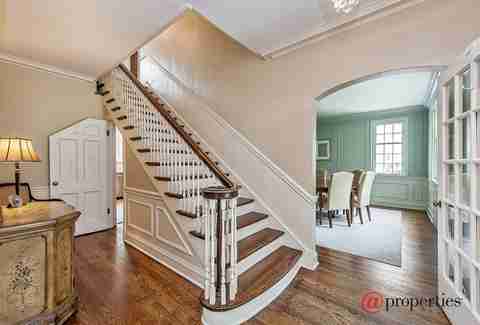 They always say imagine your stuff in the house you're looking at, but instead, imagine yourself coming down those stairs every morning to grab some carrots on the way out the door and being so mad at your parents. Totally worth the price of admission.
The colonial style home doesn't look quite as dated as the film that was shot inside (that doesn't mean that the movie isn't not great, just that it's dated... floral-pattern wallpaper and Culture Club posters have aged about as well as Axl Rose). It's actually quite beautiful and modern, and, despite battles over bathrooms in the film's opening moments, it has six bedrooms and six bathrooms.
The asking price of $1.49 million is a steep price to pay, but making sure your kids grow up to be Molly Ringwald doesn't come free. Though, Jake Ryan kisses are not guaranteed.