This Stupid Bottle of Air Is Selling for $97,000 Right Now on eBay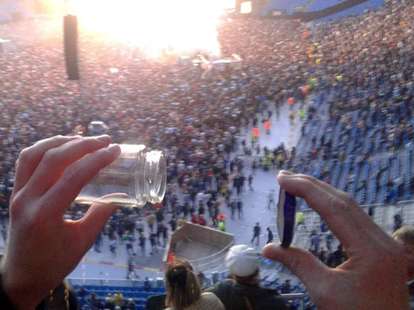 eBay/@frogamus1969
eBay/@frogamus1969
It's a real thing with real bids. A jar of air from a Stone Roses concert is currently going for $96,787 on eBay with 90 bids logged. Not only is it just some goddamn air with a sticker on it, it's not even old air. The air was ... captured? collected? lovingly scooped? ... at a concert in June 2016.
The Stone Roses exploded in in 1989 when their debut album hit. They were instantly the most important band on Earth to many diehards, particularly in the U.K. With insane expectations for their follow-up that would be impossible to live up to, the album was delayed due to a legal battle. When it finally arrived in 1994, it was met with disappointment.
Nonetheless, they achieved a rare cult status, and with the price tag attached to this jar of air you might expect that the air is from a concert in their heyday, but nope, it's from a 2016 show in Manchester. The band reunited in 2013 by headlining Coachella, to the confusion of many under 30, so this isn't even air from their first show back.
Despite this being recent air and from a reunion show, it's still proving to be a hot commodity. The auction is at just under $100,000 now, allowing the winning bidder to own "all the atmosphere, anticipation, and ecstasy of 60,000 people singing their hearts out — captured forever in this glass jar."
The air is quite specific, as you'd hope any absurd luxury item to be. It was captured during the solo in "I Am the Resurrection," and the seller swears that "if you place your ear next to the jar you can still hear a faint reverberation of [John] Squire's solo."
It's totally perplexing as it stands before you dig around a bit and discover that there are a bunch of listings for air from this concert that are going anywhere from $1 to $15. For instance, this one has just one bid and is currently at $1.45 (plus $14.69 shipping). The air is from a different song, but surely, if you need some air from a concert that took place this month the difference between songs isn't a $97,000 difference.
The seller has not responded to a request for comment, making details outside of the listing scarce. There could be some games being played here, but there are at least six different accounts that have placed bids since the auction went north of $20,000. However, none of those bidders owns a score of higher than a 216 feedback rating on a scale that, for the most extravagant of online shoppers, could go beyond 100,000. Also, for an auction that was having frequent bids in its first few days there hasn't been a single bid placed since June 21.
The circumstances may be strange, but they're no stranger than air from a Stone Roses concert being sold in the first place, at any price.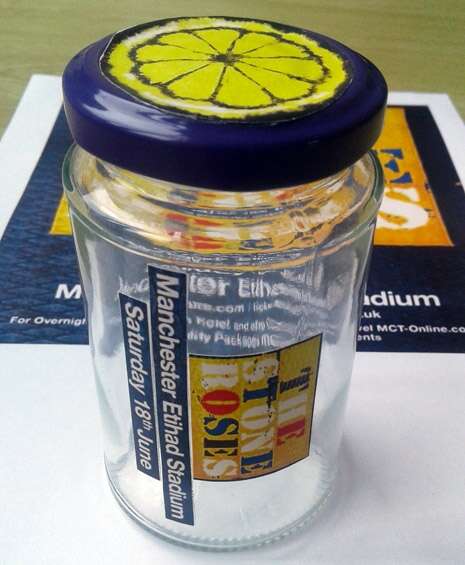 Sign up here for our daily Thrillist email, and get your fix of the best in food/drink/fun.
Dustin Nelson is a News Writer with Thrillist. He holds a Guinness World Record, but has never met the fingernail lady. He's written for Sports Illustrated, Men's Journal, The Rumpus, and other digital wonderlands. Follow him @dlukenelson.