This New App Will Let You Creep on Who Likes Your Instagram Photos the Most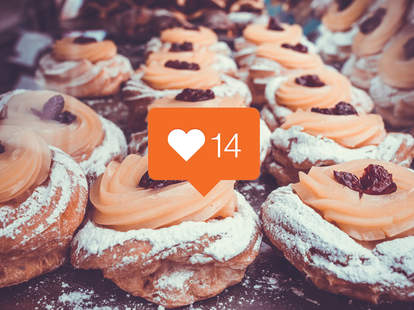 shutterstock.com/Thrillist
With all your perfectly filtered photos of enormous lobster rolls, beautiful bacon, egg, and cheddar bagel sandwiches, and the occasional humble selfie, you probably have a hard time keeping up with all the hundreds of likes you get on Instagram -- because you're a freaking maniac. Thanks to a new app, though, you can finally see who among your Instagram followers likes your photos the most.
The free web application, called Best Buddies, links to your Instagram account and creates a list showing your top 10 followers based on how often they like your photos, according to a report by BGR. While the app is certainly not as delightfully creepy as the built-in feature showing every single photo your friends like, it's sure to be useful if you're trying to determine if your true friends actually like your posts or if you're trying to find out who you biggest Instagram stalkers are. That, or it'll just confirm what you've known all along -- that your mom is your No. 1 Instagram follower, like by far. 
Sign up here for our daily Thrillist email, and get your fix of the best in food/drink/fun.
Tony Merevick is Cities News Editor at Thrillist and doesn't receive enough likes on his photos to need something like this. Send news tips to news@thrillist.com and follow him on Twitter @tonymerevick.