New Podcast: The Decade's Best Movies
The latest episode of our "Best (and the Rest)" pod is all about the best movies of the '10s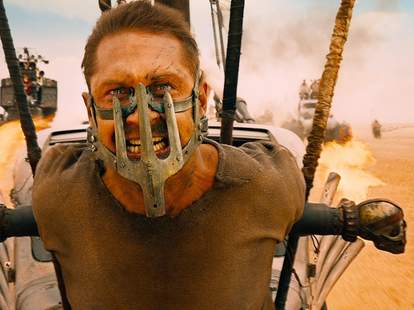 What director owned the 2010s? Which actor had the best decade, overall? Why does Thrillist Senior Writer Dan Jackson hate theaters with assigned seating?
In this episode of Thrillist's Best (and the Rest) -- listen here! -- host Wil Fulton is joined by Senior Staff Writers Esther Zuckerman, Staff Writer Emma Stefanksky, and the aforementioned Jackson to look back at a decade of "movie films," and ride eternal (shiny and chrome). Come to find out what we think the best year for movies was in the '10s, stay to witness at least two separate, unrelated Tom Hardy impressions. 
Sign up here for our daily Thrillist email and subscribe here for our YouTube channel to get your fix of the best in food/drink/fun.
Wil Fulton is a staff writer for Thrillist. If you told told him he could only eat one thing for the rest of his life... he'd be frightened and confused. Follow him @wilfulton.