New Podcast: Thrillist's Guide to Wellness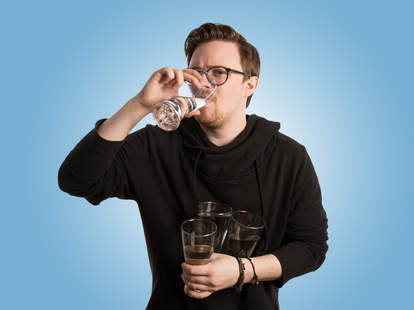 In this week's episode of Best (and the Rest) -- listen here! -- Thrillist host Wil Fulton is joined by Executive Food Editor Nicole A. Taylor and Senior Food Editor Adriana Velez to go over simple things you can swap out of your diet to make your January a little healthier.
Wil details his month-long experience with the water gallon challenge (drinking a gallon of water a day, every day, for a month). And finally, Staff Writer Ruby Anderson discusses why she started the wildly popular keto diet… and why she wouldn't recommend the experience to anyone. Come for our review of Seedlip, stay to hear how many times Wil had to pee during his experiment. 
Sign up here for our daily Thrillist email and subscribe here for our YouTube channel to get your fix of the best in food/drink/fun.
Wil Fulton is a staff writer for Thrillist. If you told told him he could only eat one thing for the rest of his life... he'd be frightened and confused. Follow him @wilfulton.