Listen to Margaret Cho's Best LGBTQ+ Movie Picks
Host Wil Fulton is joined by the comedian and icon just in time for Pride.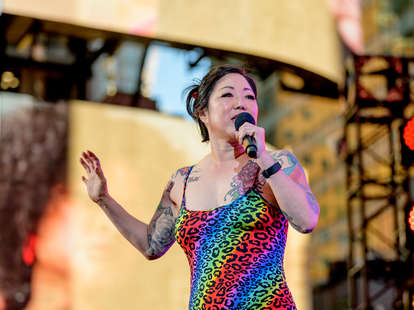 Later, we're joined joined by Thrillist writer (and also general icon!) Kyler Alvord to talk about the best queer shows to stream right now on Netflix, Hulu, and HBO Max, and why you should watch the documentary Disclosure immediately. (And check out the full list of Kyler's picks, right here).
Sign up here for our daily Thrillist email and subscribe here for our YouTube channel to get your fix of the best in food/drink/fun.
Wil Fulton is a producer for Thrillist. If you told told him he could only eat one thing for the rest of his life... he'd be frightened and confused. Follow him @wilfulton.