Those Cheap Tiger Handheld Games From the '90s Are Coming Back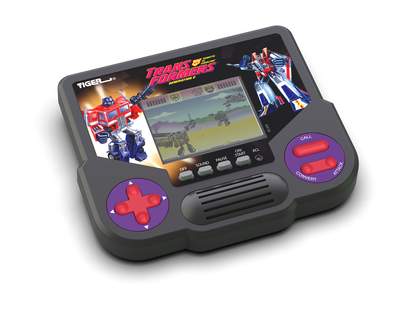 For the past few years, there has been a surge of toys and games from the '80s and '90s making a comeback. That includes toys like Micro Machines and the Tamagotchi, in addition to systems like the NES Classic, Sega Genesis Mini, and the forthcoming Atari Hotels. Add a few handheld games from Hasbro to the list. In advance of Toy Fair 2020, the company is reissuing four of its Tiger Electronic games.
Courtesy of Hasbro
Those handhelds featured a single game with some kind of licensed property that satisfied your need to continue living in the world of your favorite pop-culture property. They were simple with tinny music, monochromatic displays, and few features. Nonetheless, they were weirdly addictive. The company says the rebooted games are "inspired by the original," so they might not be identical to that one in your parents' basement that no longer works. But they ought to be close.
Hasbro will reissue four games in total, including Sonic the Hedgehog 3, Disney's Little Mermaid, Transformers Generation 2, and X-Men Project X. Those handhelds won't officially be available until the fall, but they're available for pre-order from GameStop for $15 a pop. Of course, anyone who was buying these in the '90s knows that the batteries aren't included.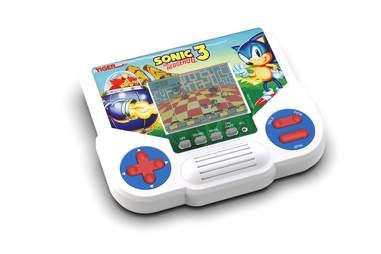 Courtesy of Hasbro
Sign up here for our daily Thrillist email and subscribe here for our YouTube channel to get your fix of the best in food/drink/fun.