Tinder's New Feature Lets You Find Dates for Friends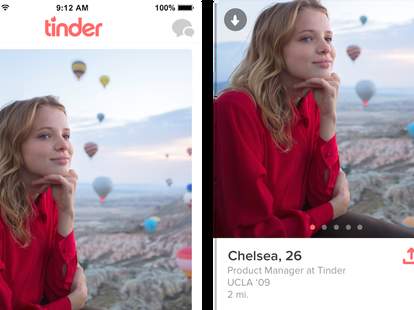 If you've already personally designed your best friend's Tinder profile, now might be a good time to quit being so hands-on with your friend's love life. Or maybe it's a good time to get even more involved by using Tinder's "matchmaker" feature. 
Tinder announced that it's testing out a new feature that's allowing a hand-full of users to play "matchmaker" by "sharing" profiles they find during a night of swiping. Basically, if you see someone who would be perfect for your bestie but is just not your type, that's when you would use this. 
You may currently see a "share" icon on the app which you can press to text a profile link to a friend. With the link, your friend now has the opportunity to swipe right on that super cute girl, and then that super cute girl has a chance to swipe right on your friend. This could all potentially start a magical romance that you totally called. Props to you. 
Share links will expire at five clicks or within 72 hours, and if you're not so into sharing, you can opt out of the feature in the "Discovery Settings."
Let the unhealthy obsession with your bestie's love life begin.
Sign up here for our daily Thrillist email, and get your fix of the best in food/drink/fun.
Kara King is a News Writer at Thrillist and trusts her bestie with her life. Send news tips to news@thrillist.com and follow her at @karatillie.