Recommended Video
Debatable: It's Fine To Recline Your Seat On a Plane
This one is for all the folks running a petition to bring back Tony Stark. The man who has been the backbone of the MCU's first phase is gone, but his Avengers: Endgame cabin is forever. You can stay in his final home to help you deal with your Endgame-adjacent emotions.
The cabin Tony Stark is living in with Pepper Potts and his daughter following Thanos' snap heard by half the world, is a real-life Airbnb property in Georgia, not far from Atlanta. (It's also seen later in the film under sadder circumstances.) The listing says it's only about 20 minutes from the Atlanta International Airport.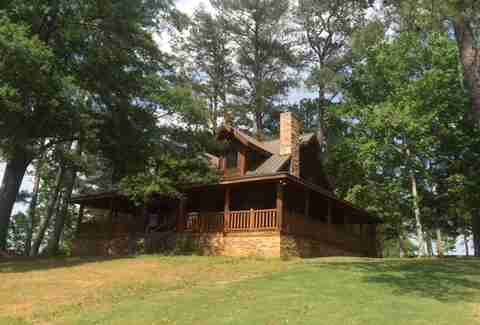 The cabin definitely plays up its Endgame connection and doesn't just settle for being a pretty damn nice cabin. "You have full use of the cabin and the back porch for hanging out," the listing says, "taking photos and sending text/emails to friends regarding your stay in the Marvel Avengers Endgame cabin. Stand where hero's/stars stood for the wreath floating in the lake just a few feet away from you."
The listing is working for some folks, though, because there aren't many dates left for booking in June and July. However, you'll find plenty of options later in the summer and into the fall.
Unfortunately, the cabin isn't made for the Wong's of the world. It comes at the nearly Tony Stark-esque price of $800 per night with a minimum of a three-night stay. It's a big cabin, but this is no all-inclusive resort. So, you'll want to get some friends together as you recreate Endgame's most-domestic scenes. It's a nice way to tell Iron Man that you love him $3,000, err, 3,000.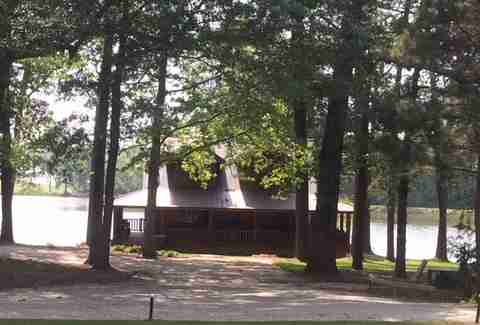 Sign up here for our daily Thrillist email and subscribe here for our YouTube channel to get your fix of the best in food/drink/fun.