Trader Joe's Is Recalling Its Dark Chocolate Almond Butter Cups
The distributor pulled its almond butter cups after traces of peanuts caused allergic reactions.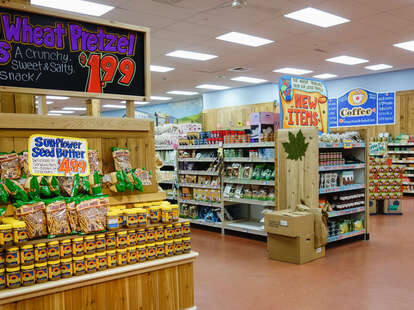 Anytime the words "food recall" and "Trader Joe's" are in the same sentence, there's cause for concern—mostly because our TJ's habit is so out of control. So take a deep breath, we've got bad news: The cult-fave grocer is recalling its Dark Chocolate Almond Butter Cups.
The Trader Joe's brand cups, which come in 1.4-ounce packs, were recalled after reports of allergic reactions.
"If you purchased any Trader Joe's Dark Chocolate Almond Butter Cups (2-Pack) with the affected date codes (APR 05 2022, APR 06 2022, or APR 07 2022) and have a peanut allergy, please do not eat it," Trader Joe's said in a recall notice. "We urge you to discard the product or return it to any Trader Joe's for a full refund."
Though the label does state that the product "may contain traces of peanut," it was removed from shelves after multiple people suffered allergic reactions as a result.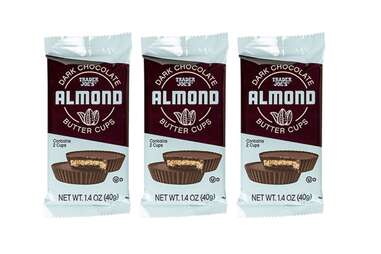 Those TJ's Dark Chocolate Almond Butter Cups aren't the only thing you should sweep your pantry for, though. While you're at it, double-check your kitchen for contaminated blueberries and frozen shrimp. Both have been recalled recently as well.
Dole pulled blueberries from shelves due to the risk of potential cyclospora while Avanti Frozen Foods—which distributed to Whole Foods and Meijer—reported a possible salmonella contamination in its shrimp.
Megan Schaltegger is a staff writer at Thrillist.