Japan's Newest Sleeper Train is Outrageously Luxurious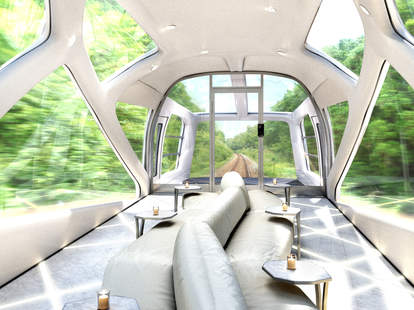 Considering Japan's fascinating culture, rich and interesting history, and incredible natural beauty, it can be tough to whittle what what all to do while you're visiting. And now, there's yet another experience worth adding to the mix with the unveiling of the Train Suite Shiki-shima, a new outrageously luxurious sleeper train that lets you ride the rails overnight like royalty from Tokyo to various destinations north.
JR East
Although Japan is famous for its train culture, the 17-room Shiki-shima takes things to the next, wildly decadent level. Operated by the country's major rail company JR East, the train is an amenity-packed vessel that gives even the most over-the-top first-class train cars of the Gilded Age a run for their money. And speaking of money, hitching a ride will cost you gobs of it. Depending on the package you book, tickets run anywhere from $2,860 to nearly $10,000 apiece, or roughly 47 times more than a cross-country trip on Amtrak.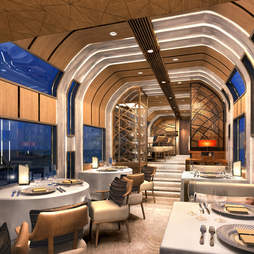 JR East
The Shiki-shima concept was first announced back in 2014, and it finally made its maiden journey earlier this week. It holds just 34 passengers at a time, each of whom are granted access to a variety of lounging areas, dining rooms, and their own spacious private two-story cabins, decked out with its own dining area, bathroom, and bedroom to privately take in the passing scenery or rest their heads. There's even a futuristic all-white observation car at the rear, decked out with huge windows and comfortable furniture, not unlike the one featured in the movie The Hunger Games. Naturally, the food is top-notch as well, with the entirety of the cuisine served aboard being overseen by a renowned Michelin-starred chef.
 
JR East
Depending on the season, you can book trips of varying lengths, ranging anywhere from 1-night/2-day jaunts to 4-day/2-night stays, but you'll need to be patient -- the train is fully booked all the way through March 2018.
Your move, Amtrak.
JR East