A Four Seasons Private Jet Experience Lets You Fly Around the World in 24 Days
See Easter Island and the Great Barrier Reef all in the same week.
Courtesy of Four Seasons Private Jet
Around the world in 80 days? Try 24.
The Four Seasons Private Jet, which is operated by TCS World Travel, has luxurious new itineraries that allow travelers to fly around the globe in just 24 days—on a private jet, of course.
The luxury brand announced a new lineup of 24-day trips to 11 iconic destinations for 2022, which all sold out within weeks of being announced.
Luckily, thanks to the high demand, it already dropped the itinerary for two 2023 trips. Each trip, which can accommodate 48 passengers, will explore 11 iconic destinations around the world within the span of 24 days.
The 2023 Timeless Encounters itinerary, which will take place from April 17 to May 10, 2023, will start in Oahu, Hawaii, then take travelers to Bora Bora, French Polynesia; Sydney, Australia; Bali, Indonesia; Chiang Mai, Thailand; The Taj Mahal, India; Dubai, UAE; Florence, Italy; and London, England.
The 2023 International Intrigue itinerary, which takes place from March 3 to March 26, 2023, kicks off in Seattle, Washington, and then heads to Kyoto, Japan; Hoi An, Vietnam; Maldives; Serengeti, Tanzania; Marrakech, Morocco; Budapest, Hungary; St. Petersburg, Russia; and Paris, France.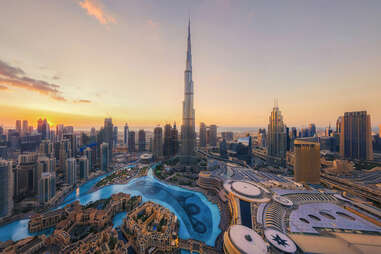 The plane, a customized Airbus A321LRneo with lie-flat seats, has a lounge area where guests can mingle, as well as take demonstrations and workshops. A Four Seasons Executive Chef is on-hand to create meals using local ingredients from each destination.
The all-inclusive expeditions cover everything from jet travel to hotels (exclusively Four Seasons Hotels and Resorts, of course), ground transportation, and meals, as well as daily activities. Guests will also have access to tour guides and experts on each region's culture. A trip physician will accompany travelers on their entire journey.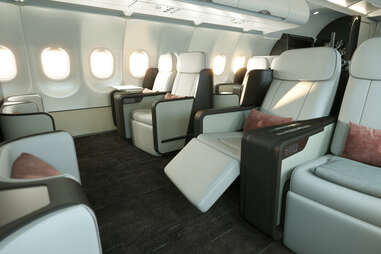 Wondering how much these extravagant trips around the world will set you back? Just a casual $190,000. If you've got that, Four Seasons Private Jet trips are open for booking between now and December 31, 2021.
Janae Price is a News Staff Writer at Thrillist. She's a native New Yorker and loves all things cheese, K-pop, and culture. Follow her on Instagram and Twitter @janae_larie.