Uber's New Delivery Services Let You Order From Retailers & Send Personal Packages
The new features are rolling out to cities across the U.S. on Monday.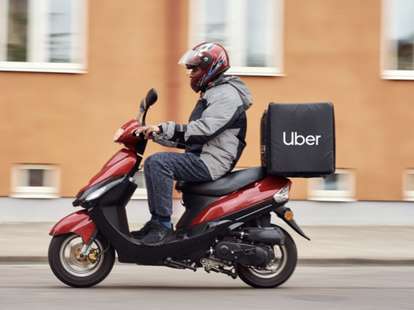 You're likely relying on Uber far less for actual rides while stay-at-home orders remain in place, but now, the company is introducing two new features that will make life in self-isolation a whole lot easier. The platform is introducing Uber Direct, which provides grocery and convenience store delivery, as well as Uber Connect, for same-day, no contact package drop-offs.
Both concepts, which are launching in select cities today, were dreamt up in response to the current COVID-19 outbreak.
"We've heard from people around the world who are looking for new ways to get necessities delivered to their door quickly, and businesses that are exploring how to better serve their customers from afar," the company said in a statement on its official blog.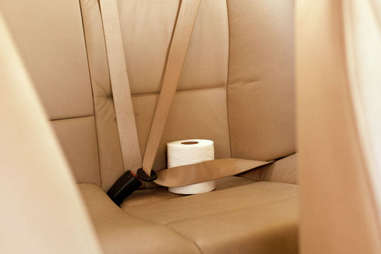 Uber Direct has basically cut out the need to brave grocery stores and pharmacies. The new rollout allows users to order items from both, including over-the-counter medications, which drivers drop right at the door. While Uber Connect allows you to send care packages, toilet paper, whatever to show some support for those in your life. It's available in 25 cities across Australia, Mexico, and the US.
"We continue to encourage riders around the world to stay home, while we do our best to provide earning opportunities for drivers and delivery people," the statement continues. "Our goal is for Uber Connect and Uber Direct to help drivers find essential work today, while unlocking new opportunities in the future."
Sign up here for our daily Thrillist email and subscribe here for our YouTube channel to get your fix of the best in food/drink/fun.
Megan Schaltegger is a staff writer at Thrillist.