You are now entering an Uber ride from hell. Footage captured by a surveillance camera shows a black Nissan SUV barreling into a gas pump in Seattle, causing a massive explosion. The vehicle, driven by an Uber driver, goes up in a ball of flames after slamming into a gas pump at a local Shell station. Surprisingly, the 60-year-old driver was unharmed in the crash, and was sent to the hospital for blood tests after a warrant was issued. The passenger was hospitalized after sustaining only minor injuries. Talk about dodging a flaming bullet.
Before the crash, the Uber had been driving erratically. The SUV collided with a Honda accord, forcing it off the road where it collided with a tree and was split in half. The driver of the Accord was momentarily trapped inside his vehicle and hospitalized after sustaining severe injuries. The driver won't be working for the company anymore, Uber confirmed to KOMO News. The company will be working with local police to investigate the accident, so the good people of Seattle can feel safer at the gas pump. But still, the whole thing was definitely as bad as it looks:
Recommended Video
Thrillist's Best (and the Rest): Traveling With a Partner vs. Traveling in a Big Group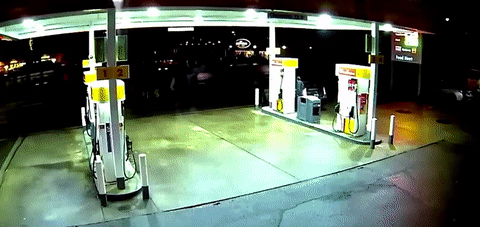 Sign up here for our daily Thrillist email, and get your fix of the best in food/drink/fun.