Look at These Jaw-Dropping Photos of Some of the World's Newest Heritage Sites
Every year, UNESCO adds more and more cultural touchstones, both natural and manmade, to its canonical list of World Heritage Sites. The World Heritage Committee added 21 more sites to the list this week after meeting for the 41st time in Krakow, Poland. The nomination process is pretty involved, and the criteria for inclusion are stringent and differ based on whether the site exists in nature (i.e. Yellowstone National Park) or was built by human hands (i.e. the Statue of Liberty). But if your country's nominations are chosen, they are part of a rarefied list that represents the best of what planet Earth has to offer. The full list now stands at 1,073 sites. Have a look at nine of the most spectacular new additions to it below.
Historic Yazd, Iran
Nicknamed the "City of Windcatchers" for the Persian architectural signature of building natural ventilation systems right into the masonry of a structure, Yazd has been around since more than 5,000 years ago, which probably puts somewhere like New York City into perspective. This is how Marco Polo described Yazd: "When you leave this city to travel further, you ride for seven days over great plains, finding harbour to receive you at three places only." It's still the driest major city in Iran.
Los Alerces National Park, Argentina
This national park was designated in 1937 to protect its predominant species of tree, the alerce, which is one of the longest-living types of trees in the world. The trees, which live for thousands of years, and the regions glacial history in the Patagonian Andes, have sculpted it into a rich habitat for several threatened or endangered species.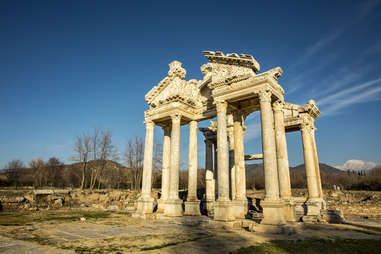 Aphrodisias, Turkey
In ancient times, Aphrodisias was wealthy and powerful because it was situated near marble quarries that merchants would ship out and artists would use to build things like sweeping temples to the the goddess Aphrodite. Today it's still known as some of the coolest ruins in Turkey.
Gelati Monastery, Georgia
In medieval times, the keepers of science and education were the clergy, so it's no surprise that this monastery held both political and cultural clout for centuries since it was built in 1106. Times have changed, but today, its gorgeous ceiling paintings live on nonetheless.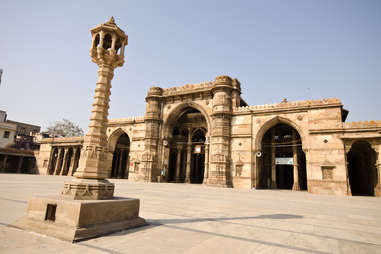 Ahmedabad, India
This walled city in India is more than 600 years old and is also the very first World Heritage City that UNESCO has inscribed. The Jama Masjid Mosque of Ahmedabad, where faithful Muslims still pray, is pictured above and was built in 1424.
Primeval Beech Forests of the Carpathians and Other Areas of Europe
This ancient, sprawling forest, which bursts with literal rainbows of color as the seasons change, stretches across 12 different countries and several different mountain ranges and distinct national parks.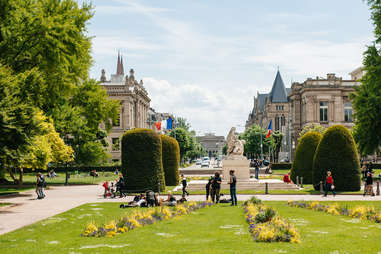 Neustadt in Strasbourg, France
Originally, only Strasbourg's historic center was inscribed as a UNESCO property in 1988. They've now extended that to include its new town, Neustadt, much of which is still well over 100 years old and filled with gorgeous architecture.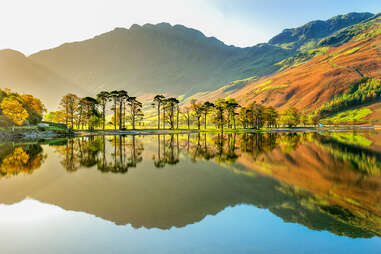 The Lake District, England
The Lake District, nestled in Cumbria, in northern England, makes for some of the United Kingdom's finest rambling and most relaxing scenery. As UNESCO's statement puts it: "The combined work of nature and human activity has produced a harmonious landscape in which the mountains are mirrored in the lakes."
Sambor Prei Kuk, Cambodia
In the Khmer language, Sambor Krei Kuk means "the temple in the richness of the forest" for a reason. More than 1300 years ago, this site was Ishanapura, the capital of the Chenla Empire, and today its sandstone structures ruins co-exist with the gnarled branches of trees and foliage. Like most of the other UNESCO sites, it's a marvel that it's still around, which is the point, I suppose.