United Airlines Flight Makes Emergency Landing After Engine Overheats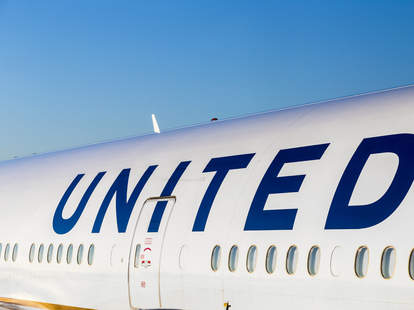 United Airlines' no good, terrible, very bad month continues. After the whirlwind of outrage that battered the carrier in response to its forced removal of Dr. David Dao, United is in the spotlight again, this time after an overheated engine forced an emergency landing during a flight from Costa Rica to Houston.
An airline spokeswoman told the Associated Press that the plane, a Boeing 737 carrying 165 passengers, was over normal landing weight, so fire personnel were present at the emergency landing at the airport in Liberia, Costa Rica.
Jody Genessy, a Utah-based sportswriter, was onboard the flight and documented his reaction on Facebook, calling the experience "horrifying":

Genessy told a local outlet in Utah: "All of the sudden the pilot came on and said, 'In layman's terms, the engine light is on. There's a problem with one of our engines. We need to turn around and go back to Liberia, Costa Rica.'" As he explains in the video, the plane hit a wind shear while going "hundreds of miles per hour" as the pilot struggled to stabilize the aircraft. Upon landing, the plane tilted so much that a wing hit the ground before the pilot was able to correct it. Genessy wrote on Facebook: "It was terrifying. Fire trucks, ambulances and emergency vehicles were lined up waiting for the worst. Traffic into the airport was apparently shut down too."
For their trouble, the passengers of flight 1516 were compensated in characteristic United fashion with $10 vouchers and a hotel room for the night.
Sign up here for our daily Thrillist email, and get your fix of the best in food/drink/fun.
Sam Blum is a News Staff Writer for Thrillist. He's also a martial arts and music nerd who appreciates a fine sandwich and cute dogs. Find his clips in The Guardian, Rolling Stone, The A.V. Club and Vice. He's on Twitter @Blumnessmonster.