United Airlines Is Bringing Back Its Ice Cream Sundae Cart
The sweet treat will be available on international business class flights.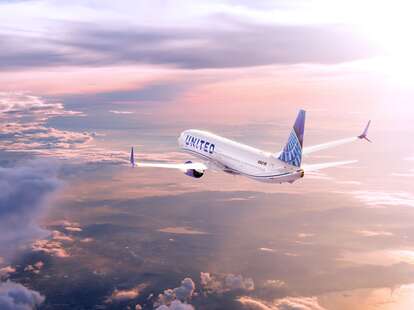 Courtesy of United Airlines
Courtesy of United Airlines
Editor's Note:
We know COVID-19 is continuing to impact your travel plans. Should you travel now, be sure to familiarize yourself with the CDC's latest guidance on
domestic
and
international
travel as well as local requirements, protocols, and restrictions for both your destination upon your arrival and your home city upon your return. Be safe out there.
There's nothing sweeter or more delightful than having ice cream in a place that seems implausible to enjoy ice cream in. So, the return of the ice cream sundae cart on United's Polaris flights is exceptionally exciting. The ice cream cart, which was on nearly all international flights for business class passengers before the pandemic, was put on pause to better accommodate safety guidelines in the last few years.
According to Executive Traveller, the service only remained active on long-haul flights from San Francisco to Sydney and Brisbane, Australia. Now, United has announced that the airline will be bringing back the sundae cart to all long-haul international business class flights starting in February.
In an Instagram post, United confirmed the return of the sundae cart. If you're interested in getting a sweet, customizable serving of ice cream on your next long-haul international flight, make sure to budget for a Polaris business class seat.