United Is Refunding All Customers From Their Now Infamous Flight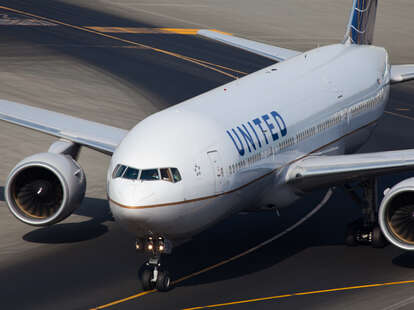 Shutterstock
Shutterstock
Nothing says I'm sorry like three apologies and a plane full of refunds days after the thing you're apologizing for. But, for the passengers of United Airlines flight 3411, it's better late than never.
Every passenger aboard that now infamous flight is "receiving compensation for the cost of their tickets," United representatives informed multiple sources Wednesday.
This was the flight where 69-year-old passenger David Dao was dragged from his seat and bloodied after his face smashed against the armrest of a chair. He was one of four passengers randomly selected to be bumped from the flight. According to passengers aboard the plane, Dao claimed he was a physician with patients to see and did not want to be bumped from the flight he bought a ticket on.
The incident has sparked promises of a boycott from customers in the United States and China, one of the airline's leading growth markets.
It's been a rough few days for the airline, who allowed a bad situation to become a PR nightmare. After the incident, it took three swings at an apology before CEO Oscar Muñoz took responsibility for the incident. That third apology came after the airline's stock took a billion-dollar tumble Tuesday morning.
Sign up here for our daily Thrillist email, and get your fix of the best in food/drink/fun.
Dustin Nelson is a News Writer with Thrillist. He holds a Guinness World Record but has never met the fingernail lady. Follow him @dlukenelson.