You Can Book Now and Pay Later on United Flights. Here's How It Works.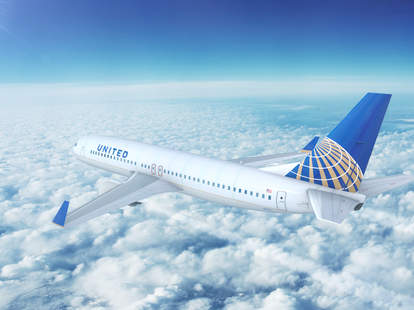 If it weren't for, you know, rent, electric bills, and a Postmates dependency, I would blow my entire income on traveling -- mostly on flights. But alas, my bank account just can't handle that Amalfi Coast getaway I've been eyeing. 
Perhaps until now, that is. United Airlines is partnering with Uplift, a finance service that lets you book a flight now and pay for it later. It's like layaway for airfare -- you make smaller monthly payments instead of forking over the stress-inducing lump sum upon purchase. The company has partnered with other travel brands too, like Spirit, Allegiant, Southwest Vacations, American Airlines Vacations, Norwegian Cruise Lines, CheapCaribbean, Kayak, and Universal Orlando Studios, The Points Guy reports.
"Expanding Uplift's flexible-purchase option to flight tickets now allows even more customers to travel the world and create memories that will last a lifetime," Vice President of Digital Products and Analytics Praveen Sharma said in a statement.
Because it is a loan, you'll have to qualify. Uplift will conduct a credit profile check to verify your eligibility. Once you're approved, get booking. You'll have 11 months to pay off your ticket, but beware, there are interest rates. According to the outlet, those vary depending on your credit history and range between 9% and 35.99%. Uplift Chief Commercial Officer Tom Botts told Travel Weekly that most fall in the "mid to high teens." 
"Our mission to make travel more accessible, affordable and rewarding for everyone perfectly aligns with United's purpose of connecting people and uniting the world," Uplift CEO Brian Barth continued. "Travel has become a fundamental part of our lives and consumers today demand more flexibility. We're excited to help more people experience the world with this partnership with United."
Sooooo, where should we go next?
h/t The Points Guy
Sign up here for our daily Thrillist email and subscribe here for our YouTube channel to get your fix of the best in food/drink/fun.
Megan Schaltegger is a staff writer at Thrillist. Follow her @MegSchaltegger.