Universal Studios Announces a New Ride Featuring a Lot of Villains
There will be a whole lot more Minions at Universal in 2023.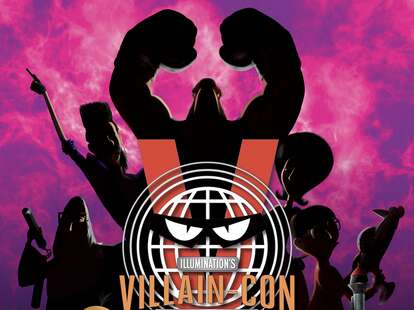 Courtesy of Universal Studios
Get in, gorls, Universal has a new ride. Universal Orlando Resort announced in late 2021 that the Shrek 4-D ride would go the way of Professor Flux. The ride was shuttered to make space for even more Minions hijinx.
Universal has now officially announced what will replace Shrek 4-D at its Orlando theme park. Villain Con Minion Blast will be another Minions/Despicable Me-themed ride at the park, opening next summer with the new Minions-themed area of the park.
The park calls the attraction an "interactive, blaster game experience," which brings to mind some kind of Gru-based twist on its Men in Black Alien Attack ride. Riders will "put their villainous skills to the test as they compete against each other in a bid to join the ranks of the franchise's most infamous villains."
No renderings of the attraction have been shared, but Universal says that the ride has a screen and features "state-of-the-art gaming interactivity" as well as "elaborate physical sets." The ride's story takes place at Villain-Con, a criminal convention in the world of Despicable Me. The rider becomes a new member of The Vicious 6 from Minions: The Rise of Gru. You earn points by shooting items and causing a whole lot of destruction along the way, presumably competing against riders in other vehicles.
Villain-Con is scheduled to open in the summer of 2023 in what is now called Minion Land on Illumination Ave, where Despicable Me Minion Mayhem used to sit across from Shrek 4-D. The area will also include a new Minion Café and "other surprises inspired by the popular characters from Illumination's blockbuster franchises." Bananas will likely be involved.